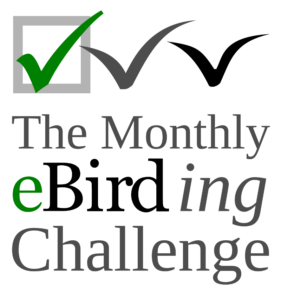 The first monthly challenge of 2016 was inspired by the Asian Waterbird Census, which takes place every January. The challenge was to conduct AWC counts from at least 5 wetlands during January and submit these counts through the new AWC-eBird data upload scheme (details of this scheme are here).
Here is a break-up of eBirding in India in January (with previous month in brackets):
Number of birders: 998 (750)
Number of lists (all types): 9,962 (6,700)
Number of lists (eligible only): 8,383 (5,500)
Number of observations: 2.2 lakh (1.4 lakh)
In total, so far about 120 AWC counts have come in through the eBird route, and more are coming in. If you haven't yet uploaded your counts to eBird and then submitted the link(s) through the google form, there is still time to do so for your counts to contribute to the AWC.  However, for the eBirding challenge for January, we are going ahead with our usual deadline of the 5th of the month. To find out who met the challenge, we took the eBird lists that were submitted on the AWC google form, looked up whether they had been 'shared' and with whom, and then totalled up how many locations had been covered by each person.
Of the 998 eBirders in January,  14 met or exceeded the target of five AWC counts. They are (as always, excluding group accounts):
Appavu Pavendhan
Dhaval Vargiya
Dilip Polpakkara
Ganeshwar S V
Indira Srinivasan
Komal Agrawal
Nisha M
Patrick David
Prakash G
Selvaganesh K
Shanmugam Kalidass
Sharang Satish
Sharan Venkatesh
Sneha Gupta
Many congratulations to all of them!
One of these 14 was chosen using a computer-generated random number to receive a small gift, and that person is
Prakash G
who receives a special International Wetlands Census t-shirt commemorating this, the 50th year of the IWC.
Here is the full list of all 998 eBirders from January 2016:
Aaditya S Kumar, Aaqid Mukhdoomi, Aasheesh Pittie, Abdul Raheem Munderi, Abhijeet Avate, Abhijeet Sable, abhijith a.p.c, Abhijith surendran, Abhijit Menon-Sen, Abhijit Paranjape, Abhik Das, Abhilash .P, Abhinand C, Abhirami C, Abhishek Bhargava, Abhishek Gulshan, abhishek ravindra, Abinayah RM, Abinaya Krishnamoorthy, Able Lawrence, Abu Clicks, Adarsh Raju, Adesh Shivkar, Adithya Bhat, Aditya Aravind, Afshan Husain, Aidan Fonseca, Aishwarya D, Ajay Gadikar, AJAY RAJAN, Ajinkya Supekar, Ajish Kumar PM, ajith aniyan, Ajmal Ahammed, Akash Gulalia, akash krishna, AKHIL R NADH, Akila A, akila osai, akjayan ak, AKSHAY MUDGAL, Akshay Surendra, Al Ameen Ameen, Albert relton, Albin Jacob, Albin Jose, Alkesh Thakare, AM AMSA, Aman m, Amar Narayan , Ameet Zaveri, Amit Ghosh, Amit Gupta, Amit Kher, Amlan Mitra, Amol Lopes, amol mande, Amrit Menon, amruta vasudeon, Amudha Hariharan, Anagha Bagade, Ananda Banerjee, ANAND PALANI, Anand Sundaram, André Weiss Pryde, Andrew Preston, Aneesh Sasidevan, Anil Mahajan, anil subramaniam, Anirban Pal, Anisha Rajan, Anish Aravind, Anish Mohan Thampi, Anjali J, anjana hari, Ankit Shukla, Ankit Vikrant, Anoop CR, Anoop King, anshuman sarkar, Anubhab Hota, Anuja Mital, Anuj Gandhe, anuj raina, Anuj Saikia, Anup Prakash, Anurag Chandak, Anurag Chhajlani, Anurag Vishwakarma, Anvith KS, Aparajita Datta, Aparna K, Appavu Pavendhan, Arabinda Pal, aravinda hr, Aravind AM, Aravindh Soundararajan, Aravind Ram, Arijit Mondal, Arjun CP, Arjun Dev , Arjun Kannan, Arjun R, Arnab Pal, Arnold Goveas, Arpan Ghosh, Arulmozhi Senthil, Arumugam Mohankumar , Aruna Ramachandran, Arun Bhaskaran, Arun Kumar Mathivaanan, arun lal, ARUNSANKAR N, Arun Varghese, Arvind Adhi, arvind karthik, Arvind Telkar, Arya Vinod, Asha Bapuji, Ashish Bhatt, Ashish Jha, Ashish Kothari, Ashok Maharaj, Ashritha Anoop, Ashutosh Singh, Ashwin HP, Ashwini Nakil, Ashwin kadiyala, Ashwin Viswanathan, Ashwin Warudkar, ATANU MODAK, Athira K Nair, Atindra Katti, Atul jain, Augustin Joseph, Avijan Saha, Avik Kumar Saha, AVINASH BHAGAT, Avinash Londhe, Avinash S Abujihalli, Avi Sabavala, Avishkar Munje, Ayan Khanra, Baalpandi Birder, Babu santhanakrishnan, Badri Narayanan Thiagarajan, BAHAR BAVISKAR, Balaji P B, balasubramanian iyer, Balwant Negi, Barbara Coll, Baseer Baniya, Bela Arora, Bhakti Salgaonkar, Bhalachandra Shirolkar, Bhalchandra Pujari, Bharathidasan Subbiah, Bhavani Ramamohan , Bhavya Iyer, Bhoopathy. A & Indrajith.A, Bianca Dias, Bijoy Venugopal, bijumon ke, Biju PB, Bird Atlas Thrissur, Birds Auroville (GroupAccount), Bird Snappers, Biruntha S, Biswanath Mondal, Bopanna Pattada, bulbul muruges, CARLTON RELTON, CHANDRA BHUSHAN, Chandrahas Kolhatkar, Chandra Sekhar Bandi, Chandra Shekara, Chayant Gonsalves, chetan harikishandas joshi, Chetan Nadgir, Chethan GS, Chetna Sharma, Chinmay Rahane, chithrabhanu pakaravoor, Chris Bowden, Cinchona GHS(Group account), Clara Correia, CLAREENA JOSE, CNS Nature, Colin Braganza, Conrad Braganza, Conrad Pinto, coumarane kupps, David Raju, David Russell, david stanton, Dayani Chakravarthy, Dead Birds India, Debabrata Parida, Debashis Chowdhury, deborshee gogoi, Deepa Chandran, Deepa Mohan, Delson Roche, Devi Ambika.S, Devi K, Devika Rani, Dhamodaran S, Dhananjai Mohan, Dhanapal Dhandapani, Dhanesh Ayyappan, Dhaval Vargiya, Dheeraj Chavadi, Dhiren Meshvaniya, Dhruba Saikia, Dhruvaraj S, Dhruv Athreye, Dhyan Trivedi, Digvijay Singh Rathore, diksha satarkar, Dilan Mandanna, Dilip K G, Dilip Polpakkara, Dilip Virkhade, Dina Nisthar, Dinesh kumar, Dinesh Pundir, dipak bowalkar, dipani sutaria, Dipu Karuthedathu, Divesh Kumar Saini, Divin Murukesh, Divya Goswami, Divya Mudappa, Divyapriya Chandrasekaran, Dp Srivastava, Dr George P J, Dr. Jayant Wadatkar, Dr P U Antony, Dr. Ravi M, Dr Vivek Dubey, Duraiswamy Navaneetham, D V, Elavarasi P, Emanuel george , Emmanuel George, Enakshi Bhattacharya, eswaran arumugam, EVA HANSDAK, Ezhupunna Birders, Fareed Mohmed, Firoz Hussain, Ganapathy Sivapiragasam, Ganesh Datar, Ganesh Honwad , Ganesh Namasivayam, Ganesh R Mandavkar, Ganeshwar S V, Garima Bhatia, Gaurang Bagda, Gaurav Kadu, Gaurav Nalkur, Gautam Ghosh, Gautam Krishnan, Gayyhri and Mansur Nature Photography, geeta goswami, Geetanjali Dhar, Geetha Venkataraman, Ginu George, Gireesh Pallikkara, Girija T, Girish Chonkar, Girish Jathar, Gnanaskandan Kesavabharathi, gokul vadivel, Gopalakrishna R, Gopal bhagavatula, Gopinathbabu S, Gopi Sundar, Gourav Sachdeva, GOVIND GIRIJA, GovtArtsCollege4Women Pudukkottai, Gowrishankar M , G Parameswaran, gracy michael, great gray owler , greeshma paleeri, Griffith Michael, Gunasekaran m, gurinder singh, Hakimuddin F Saify, HANNA THOMAS, Hanuman Gawas, Hari Krishna Adepu, Harikrishnan S, hari kumar, HARI MAVELIKARA, HARISH K, HARITHA KRISHNAN, Harpal singh, HARSHADA GAUNS, Harsha Jayaramaiah, Harsha Prabhakar, Harshitha C, Harshith JV, HARSHJEET BAL, Hemant Dhadnekar, Hemant Harikrishnan, Hemanth Byatroy, Hemant Kirola, hemant kumar, Hemanya Radadia, Hema Sagare, hemraj duraiswami, HG Prashanthakumar, himadri banerjee, Himanshu Dave, Hiren Patel, HISHAM ASHRAF, Humayun Taher, Indira Srinivasan, Indranil Bhattacharjee, induchoodan sreedharan amalath, Instituteofbirdstudies Rishivalley, Intesar Suhail, Irene Daniel, Ishan Sadwelkar, Jacob C Mathew, Jadeswamy Madaiah, jagadeesh waran, Jaganathan Mohan , JAI PRAKASH SRINIVASAN, Janhvi Vyas, Jayadev Menon, jayakrishnan mannar, Jaya krishnan VK,IFS, Jaya Kumar K, Jayan Thomas, jaya peter, Jaydev Mandal, Jayesh Ghanekar, Jay V, JB Gilet, Jeetendra Chaware, Jeffin John, Jeremy Bowman, Jeswin Joseph, Jigu Dolia, Jinesh P S, Jishnu R, jismi m o, jithesh pai, Jithin Johnson, J Nagaraj, Jorgen Thomsen, joshua Dsilva, Junglehome Mudumalai, Jyothish Nelson, Kaajal Dasgupta, Kaiga Bird Marathon, Kalaimani Ayuthavel , Kalyan Ramakrishna Chowdary Vundavalli, Kalyan Varma, Kamlesh Kumar, Kanwar B Singh , Karan Tambe, Karma Sonam, Karthika MD, Karthik Enumulla, Karthikeyan G B, Karthikeyan S, Karthik Teegalapalli, Kartikeya Puri, Kartik Pomal, Karunakanth Bathula, Kaustubh Rau, Kavi Nanda, Kavin SG, Kedar Kelkar, Kenneth Augustine, Kerala Birder, Kerala Rarities, Ketki Marthak, Kezia Kuruvilla, Khaleel Chovva, KIKA's Bird Club, Kiran bagade, Kiran Kashyap, kiran more, Kiran Purandare, Kishore Bakshi, KN Sivakumar, kodam puli, Komal Agrawal, kottayam nature society, K Ratnam, Kris Goeteyn, Krishna Deepak, Krishnamoorthy caa, Krishnamoorthy Muthirulan, Krishna Murari, Krishna Murthy, Krishnaveni K, K.Sravan Kumar, Kulbhushansingh Suryawanshi, Kuldeep Deshpande, Kumaraswamy BR, Kumar RR, Kunan Naik, Lakshmikant Neve, Lakshminarasimha Ranganathan, Lauren Morgens, Lawrence Mathappan, Leena Khanzode, Lekshmi Jayakumar, Lekshmi R, Leo Joseph, Lima Rosalind, Lloyd Fernandes, lokanath M, lokesh tardalkar, Madhavan Nirmal, Madhumita Panigrahi, Madhurima Das, madhushri mudke, Magesh Ram, mahathi narayanaswamy, Mahesh madhu, Mahesh Sreekumar, maithreyi m r, Malay Mandal, Malini Gunabalan, Mallika Rajasekaran, Malyasri Bhattacharya, mamta s, Manan Singh Mahadev, Manav Patrudkar, Manav Sajan, Mandar Bhagat, Mangirish Dharwadkar, Manidip Mandal, Manikandan S, Manish Kumar, Manjula Ravi, Manjunath R S, Manju Sethi, Manju Sinha, Manohara Kamath, Manoj Bind, Manoj K, Manoj Karingamadathil, Manoj Ram, Manu B Gowda, Marvelyn Dias, Maulik Varu, MAXIM RODRIGUES K, M D Madhusudan, Md Shafi, Megha Chagtoo, Meghna Joshi, Melvin Jaison, Mihir Barve, Mike Fung, Mike Prince, MILIND SAWDEKAR, Mili Patel, Mirthula Rani, Misha Bansal, Mittal Gala, M Karthikeyan, Mohamed Musthafa Iqbal, Mohan Raj K., Mohanraj T, Mohit Aggarwal, Mohith Shenoy, Mohit Mehta, Mohit Sahu, Mohit Varyani, Monisha Mohandas, Mou Jana, mridul anand, Mrinmayee Thakur, Mrs. PRIYA ILHE, M S, MUDASIR MALIK , mujeeb pm, Mukund Thakkar, Mulagala Srinivas, Munib Khanyari, Munish Kaushik, Murtuza Hussain Abrar, Muthu Narayanan, Muthu Pandi, Mymoon Moghul, Mytheeswaran T, Nabarun Sadhya, Nagappan R, Nagaraj M, Naidu Kumpatla, Naman Goyal, namassivayan lakshmanan, NA NA, Nandhakumar Radhakrishnan, Narayan Sharma, NARENDRA UPADHYAYA, Naresh Vadrevu, Nature Society of Tirupur Tirupur, Naveen Joseph, Navin Sasikumar, Navya r, Neelesh Pant, Neel Gadikar, Neeraj Amarnani, Neeraj Joshi, Neerav Jain, Neha Waikar, Nelson George, Niels Poul Dreyer, Nihar Madkaiker, Niket Patil, Nikhil Eapen, nilanjan chatterjee, Nila Subramanian, Nilesh Bhanage, Nilesh Warudi, Nimisha Srivastava, nimitha prakash, Ninad Raote, Niranjan A, Nirav Joshi, Nisanth HP, Nisarga Srinivas, Nisargavedh Dhule, Nisha Bhakat, Nisha M, Nishant Shah, nishith Kumar, nithin mohan, nithish kumar, Nitin Gupta, Nitin Kapoor, Nitin Kumar, NITIN PETER, Niyati Patel, Noah Strycker, Nosherwan Sethna, Nupur Kale, omkar adhikari, Omkar Dharwadkar, omkar naik, oviya nakkeeran, P.A.Anish Elanad, padmakar pimpalkar, Padmanabhan Natarajan, Padmanav Kundu, Pallavi Shivalkar, Panchapakesan Jeganathan, PANKAJ GUPTA, Pankaj raina, Pankaj Sharma, paresh gosavi, Parikshit Khisty, Parvaiz Shagoo, Parvez Ahmed, Pat Ravindran, Patrick David, Paul Taillie, Pavan Ramachandra, Pawan Dhall, Payal Mehta, P. B. Samkumar, Peroth Balakrishnan, PeterPrem Chakravarthi J, Phani krishna Ravi, Pia Sethi, Piyushkumar Bhatt, Piyush Singh, Polly Poulose, Poojan Gohil, Pooja Rathod, pooja s thakur, P Peters, Prabhu Gudimani, Prachi Mehta, PRADEEP KM, PRADEEP KUMAR V B, pradeep parameswaran, pradeep Rana, Pradnyavant Mane, prajakta hushangabadkar, Prakash G, Pralay Mohite , Pramod Dhal, Pramod Venkatesh murthy , Pranav Deo, Pranjal Mahananda, praphul gopal, Prasad Khale, Prasanna Gautam, Prasanna Parab, Prashant B, Prashanth N S, Prashant Kumar, Prashant Srivastava, Prashant Tewari, Prathamesh Desai, Prathamesh D Tiwari, Pratik Humnabadkar, Pratiksha Kothule, Praveen es, Praveen Eshwarappa, Praveen J, Praveen Manivannan, Prema Kakade, Premchand Reghuvaran, Prem Prakash Garg, Priyadarshini K, Priyanga A, Priyanka Justa, Priya Rajendran, P r Janardhana, Pronoy Baidya, Prosenjit Pal, pruthviram h j, Punit Mehta, Qazi Hammad Mueen Qari, Radha Rangarajan, Raghavendra Mukundarao, Raghavendra Pai, Raghavendra S N, Raghu Bheemarayan, Raghu Nathan, rahul jain, Rahul Jawalge, Rahul Kaushik, Rahul Mukherjee , rahul narlanka, Rahul Paranjape, Rahul Shah, Rahul Wakare, Rajagopal S, Rajah Jayapal, raja mandal, Rajaneesh Ghadi, Rajan KC, Rajarajan V, Rajaram M R, Raja Simma Pandiyan, Rajat Rastogi, rajdeep Fadte , RAJEESH KUMAR MP, Rajeev khandelwal, Rajeev Verma, Raj Elangov, Rajendra Gadgil, Rajesh Balakrishnan, Rajesh Bhalodia, rajesh nayak, Rajesh Panwar, rajesh poojary, Rajesh Radhakrishnan, Rajgopal Patil, Rajiv D'Silva, Rajkumar S, Rajkumar Venkatapathy , Rajneesh Suvarna, Raju Kasambe, Rakesh Bhaliya, Raksha Bhat, Ramakant Kulkarni, Rama Neelamegam, Ramanjinaiah v kolar, Raman Kumar, Ramesh Desai, Ramesh Ganeshan, Ramesh Sannaci, Ramit Singal, Ram M S, Ramnarayan K, ramraj s, Rana and Sugandhi Belur, raphy kallettumkara, Rashmi B, Ratheesh Narayanan, Raveendran Natarajan, Ravi D, RAVI DHONGLE, Ravi Kailas, RAVINDRA SATHAYE, Raviprakash KB, Regin George, renju tr, renuka Vijayaraghavan, RESHMA BHAT, Ribish Thomas, Richa Kolachena, Rigzen Dorjay, Riju Dutta, Rinchen Tobge, Rinto Abraham, Ritesh Dighe, Rithika Fernandes, rithik jayan ak, Ritobroto Chanda, Rituraj Kumar, Riyan Konkath, R J, Robert Fernandes, Rohan Chakravarty, Rohan Prabhu, Rohidas Revankar, Rohikanta Sijagurumayum, Rohit Chakravarty, Rohit Charpe, Rohit Hirway, Rohith Nareddy , Rohith Srinivasan, Rohit Jha, Rohit Naniwadekar, Rohit Verma, Rojin V, Ronit Dutta, Roopesh T Haridas, Roozbeh Gazdar, Roshni Babu, Rouf Sadiq Tantray, R Selvamani, Rudraksha Chodankar, rundan katkar, Rupa Maity, Rushil Fernandes, Sachet Khandeshwar, Sachin Main, Sachin Sarode, Sachin Sharma, Sachin Shurpali, sadanand deshpande, Sagar Adhurya, sahana m, Sahil Rastogi, Sajan Jose, sajeesh radhakrishnan, Saksham Sethi, sakthi manickam, Samarth Bharadwaj, Sameer Neve, Samyak Jain, Samyak Kaninde, Samyuktha Rao, Samyukth Sridharan, Sandeep Bapat, Sandeep Krishna Das, Sandeep Sakhare, Sangeetha Kadur, Sanjay Karanth, Sanjay Sondhi, SANJAY TIWARI, SANJEEV NALAVADE, SANJIV KHANNA, sanju majumder, Sankaranarayanan N, Santharam V, santhosh kumar, Santosh Jain, Sarath Babu N B, Sarath Chandran, sarayu ramakrishnan, Saroj Kumar Mishra, Sartaj Ghuman, Sashi Kumar, sasidharan manekkara, Sastha Prakash, Satchit Sivakumar, satheesh kumar, Sathiaseelan Karthikeyan, sathi nair, Sathya Chandra Sagar H S, Sathyanarayana Srinivasan, satish siwatch, Satypal Singh, Saurabh Hatwar, Saurabh Jawanjal, Saurabh Sawant, Savio Fonseca, Savithri Singh, Sean Lewis, Seema Kotian, Seen Mani, Selvaganesh K, Selvarajan V, selvi kalai, Senthil Kumar Balaguru, Shah Jahan, shaleen mohan, Shameeka Rao, Shanmugam Kalidass, shanmuga priya, Shanti Rajesh, Sharang Satish, Sharan venkatesh, Shardul Joshi, Shariq Khan, Shashank dalvi, Shashikantha Koudur, Shashikant S. Naik, shashi kiran, sheeba nanjan, SHEKHAR BOPARDIKAR, SHESHGIRI BAGDE, Shishir MH, shishir shendokar, Shishupala S, Shivakumar M, Shivangi Jain, Shivaprakash Adavanne, Shivashankar Manjunatha, Shivi Mishra, Shiv kumar, shobita asthana, shreekrushna kore, Shrikanth nayak, Shruti kulkarni, shruti nema, Shubham Srivastav, Sibin Thomas, Siddhesh Poyarekar, Siddhesh Surve, Simarpreet Luthra, Sivaguru Noopuran PRS, sivajith k, sivakumar Hariharan, Sivakumar R, Sivakumar SS, Sivakumar Swaminathan, Sivaranjini k, Sivashankar Ramachandran, Siva T, skanda sn, Smitha Jayakanthan, Sneha Gupta, Snehasis Sinha, Somashekhar Kulkarni, Somen Sarkar, Somoyita sur, Somraj Gupta, Soni Nambiar, Soumitra Bhoyar, Sourajit Ghosal, Sourav Dinda, S. Prithivi Raj., S Rajeshwaran, Sreejith Bharathan, Sreekumar Chirukandoth, Sreekumar E R, Sriharsha M, Srinath Reddy, SRINIVASA MURTHY K, Srinivasa Shenoy, Srinivas Daripineni, srinivas pai, Sriram Reddy, Sriram V, S S Cheema, SS prasanth, Stefan Andrew, steffin babu, Subash Nachimuthu, Subbiah Rajagopal, Subbu Rajan, Subhadra Kondreddy, Subhashini Sivasubramanian, Subhasmita Patro, Subrabharathi Manian, subraja vasudevan, Subramanian Sankar, Subramanya PN, Subramniam Venkatramani, Sucheta Potnis, Sudhakar Kumar, sudhanshu hegde, Sudharshan R, Sudip Ghosh, Suhas Kashyap M, Suhas Premkumar, Suhel Quader, sujit chakraborty, Suman Paul, Suman Roy, Sumanta Pramanick, Sumesh b, Sumin George, Sundaravel Palanivelu, Sundar Lakshmanan, Sunil Sreedharan, Suniti Bhushan Datta, SURAJ NAIK, Surendhar Boobalan, Suresh AC, Suresh Rana, Suresh V P Suresh, Surya Prakash, Susy Varughese, sutirtha lahiri, Suyash Heera, Swapna L John, swapnil naik, Swapnil Wankhede, Swati Sidhu, Sweedle Cerejo-Shivkar, SYAMILI MANOJ, syed ateeq, syed Mudassir, Syed Mustahsen, Syed Muzamil, Taksh Sangwan, Tanvi DG, Tanya Seshadri, Taukeer Alam Lodha, Tau Rasmussen, Tejas Vagadia, Tejaswi Damaraju, Tejaswini Limaye, Thakur Dinesh Singh, Thalavai Pandi, Theivaprakasham Hari, TheNatureTrust (GroupAccount), Thomas Falk, Thomas Job, Thorkild Michaelsen, tony antony, T R Shankar Raman, ts prasanth, Tushar Bhagwat, Tushar Chakraborti , Udiyaman Shukla, Umadevi Kumar, umar khan, Umesh Kumar, Umesh Vaghela, Vaibhav Choudhary, Vaibhav Saigal, Vaidehi Gunjal, Varun Kher, veerabhadra swamy, VEERBHADRA SINGH, Velsina Rodrigues, Venkatesh Prasad, Venkatesh R, Venugopalan R, Vidhya Sundar, Vignesh Menon, Vigneshwaran B, Vijaya Lakshmi, Vijay Dhasmana, Vijayganapathy Parthasarathy, vijay krishnaraj, vijay kumar, Vijay Yerra, Viji G, Vikas Agrawal, Vikas madhav nagarajan Madhav, Vikas Pandey, Vikram Penmetsa, Vikrant Choursiya, vikrant yadav, Vinayak Pakhre, Vinayak Vangapalli , Vinay Bharadwaj, Vinay Navulla, Vinay Patel, Vinoba Anand, Vinod Shankar, Vinod Venugopal, Viola Rodrigues, viral joshi, Viral Pankaj, Virender Sharma, Vishal Acharya, Vishal & Sophia D, Vishal Varma, Vishnupriyan Kartha, Vishnupriya S, Vishwanath Shinde, Vishwatej Pawar, Vivek Chandran, VIVEK K. NAIK, Vivek M, Vivek Puliyeri, V N Raj, Vridhi Rajan, vrinda lath, Wahiba Humam, Wesley Rajaleelan, Yagnesh Desai, Yashi Punia, Yogesh Badri, Yogesh Parashar, இன்போ. அம்பிகா, மரம் பழனிசாமி
Are you doing your best to match the target for February (20 lists during the GBBC and 20 in the rest of the month)? And a new set of yearlong challenges for 2016 has been announced!