At the end of day 3 of the the Great Backyard Bird Count, India remains near the top of the global tables with 718 species and 8112 checklists. It's beginning to look like India will stand second in terms of birding effort this year, unless Canada catches up tomorrow!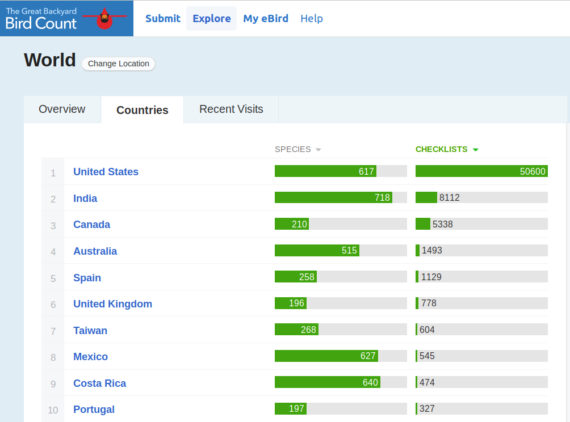 From India, 1256 participants across 230 districts uploaded 8074 checklists, observing a total of 718 species.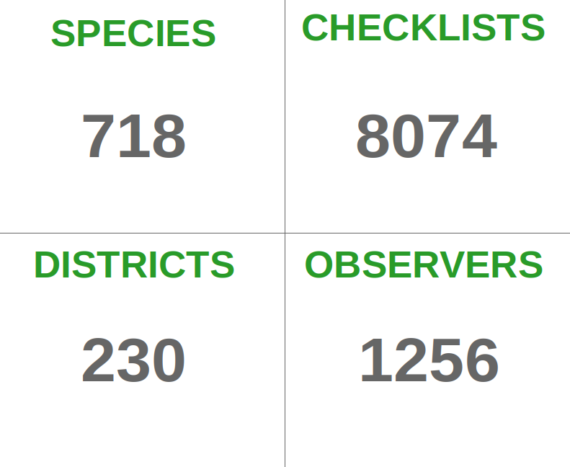 Below are some state-wise patterns for India: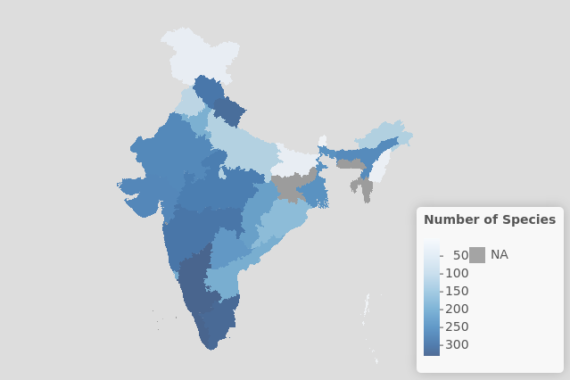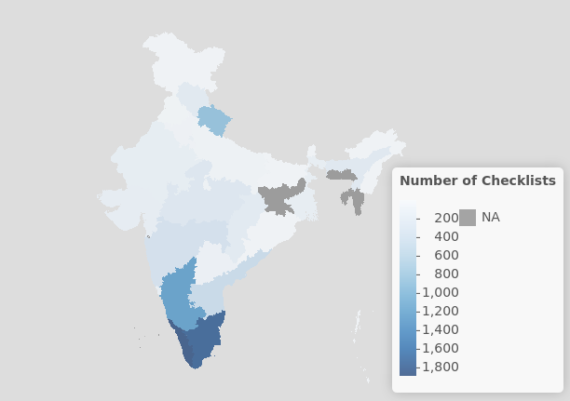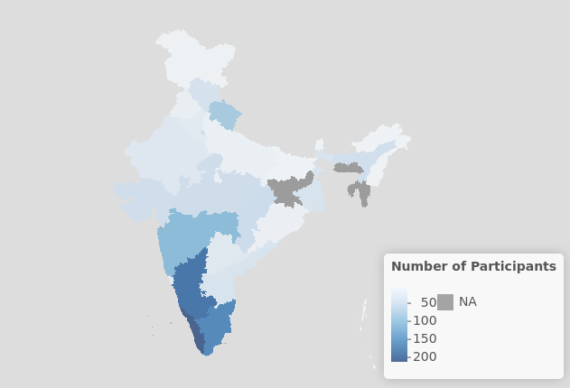 Here are top ten campuses in terms of species, and checklists: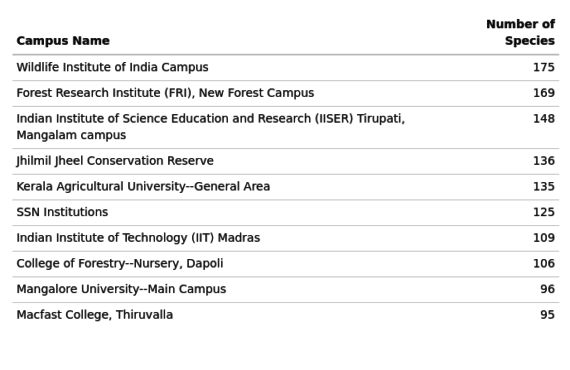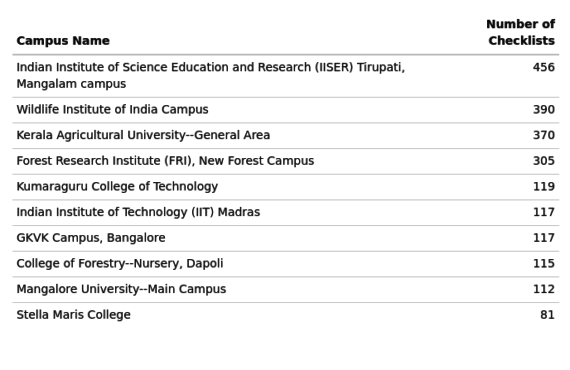 Banner image: Gray-headed Swamphen, Tony AD/Macaulay LIbrary, from this checklist.