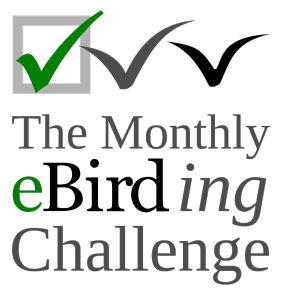 If it's February, then it's the Great Backyard Bird Count that's occupying everyone's minds. The GBBC usually results in a spike in birding, and this year was no different. Here is the breakup of eBirding in the country in February 2020 (with previous month in brackets):
Number of birders: 3,405 (2,776)
Number of lists (all types): 51,800 (30,000)
Number of observations: 7.62 lakh (6.04 lakh)
February challenge
The challenge for February was to upload 20 lists during the four days of the GBBC, and another 20 lists on the other dats of the month (details at the link above). A total of 43 birders met the target. These are (excluding group accounts and those with no identifiable name):
Abhin M Sunil, AM AMSA, Amritesh kumar, Aniket Prakash, Arulvelan Thillainayagam, Arun Thomas, Claudia Pinheiro, Dhruba Saikia, Ganeshwar SV, GOVIND GIRIJA, Hakimuddin F Saify, Hareesha AS, HARIKRISHNAN CP, Harish Babu M, Jageshwer verma, Jayadev Menon, Jaydev Mandal, JOE M RAJA, Kingshuk Mondal, Lakshmikant Neve, Malyasri Bhattacharya, Manoj Karingamadathil, MetalClicks Ajay Ashok, Mittal Gala, Mohan Raj K., Navaneeth Sini George, Niranjana C, Parveen Shaikh, Pradeepa Sudhakar, Pravar Mourya, raveendran kc, Renju TR, Sandhya Lenka, Sarabjeet Kaur, Shahil K, Sheena S, shyamkumar puravankara, Steffin Babu, Subhadra Devi, VASEN SULI, VASI, Vidhya Swaminathan, Vijaya Lakshmi
Many congratulations to all of them!
From these 43 names, one was drawn using a computer-generated random number. This person is
Navaneeth Sini George (see eBird profile)
who receives a copy of How to be a (Bad) Birdwatcher, by Simon Barnes, as a small gift in appreciation.
Have you been birding towards the target for March (revisiting previous birding spots)? And there are a fresh set of  yearlong challenges for 2020!
---
Banner image: Water Rail by Nitin Chandra/Macaulay Library from this checklist.