2017
The 7th edition of the annual Manipal Bird Day will be held on 05 February 2017. Everyone is welcome to join in on the birdwalks or after at the KMC Food Court for some discussions, fun and games!
Please register here.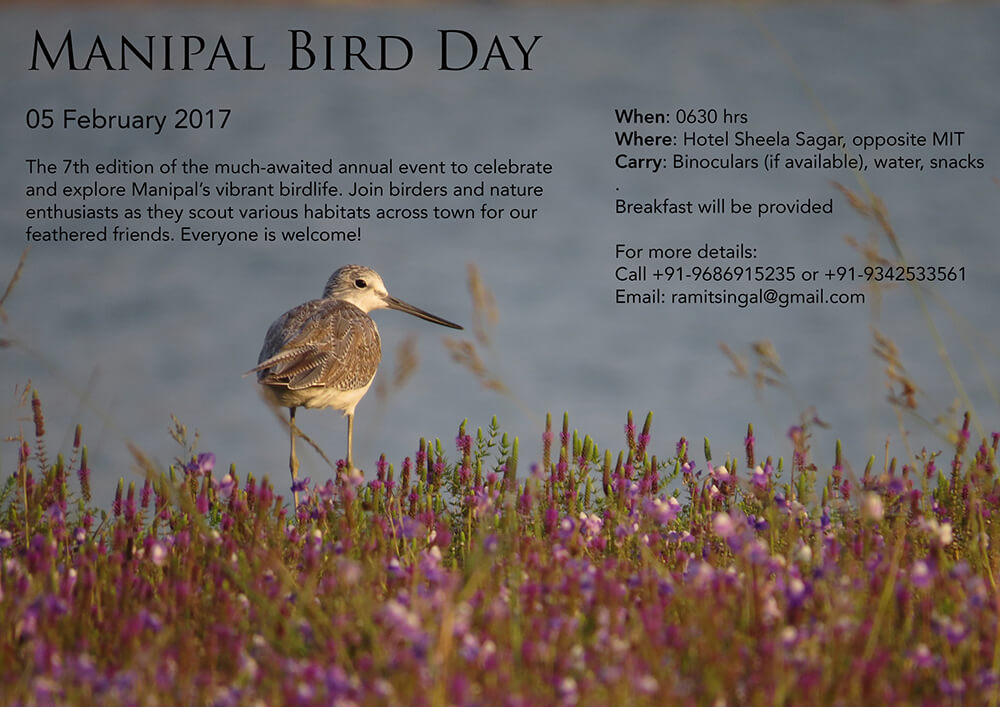 2016
This year's Manipal Bird Day was held on 07 February 2016 and a total of 187 people attended the event. A total of 15 different locations were covered by 15 different teams and they recorded a total of 150 species of birds on the morning.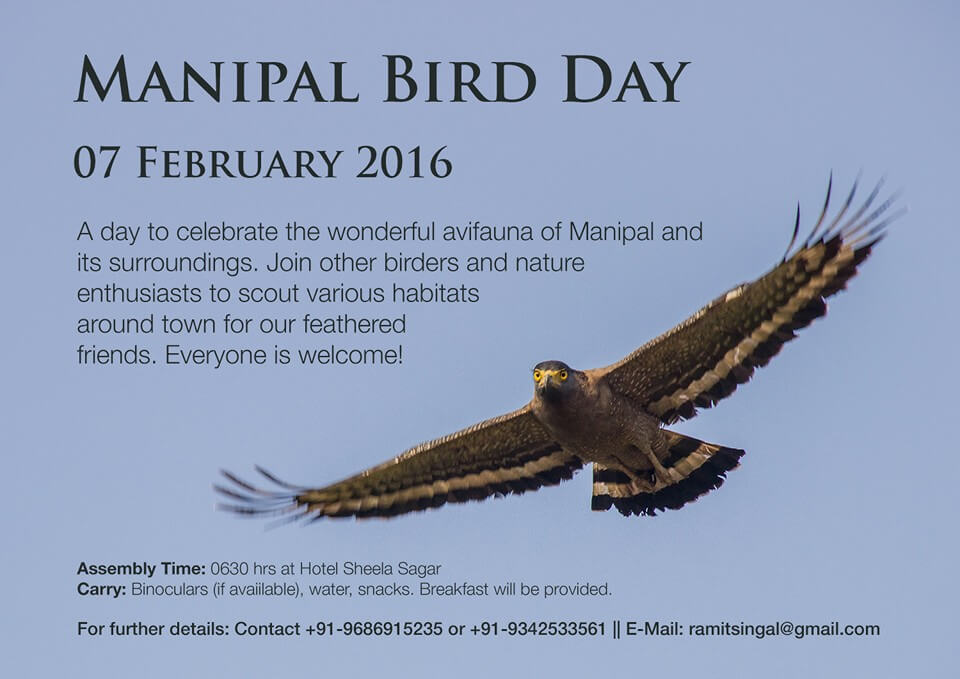 Summary
Total species recorded: 150
Total individuals recorded: 3497
Total checklists: 15
Total participants: 187
Hours of effort: 42
2015
The 5th edition of the annual Manipal Bird Day took place on 01 February 2015.
75 birdwatchers, nature enthusiasts and others took part in bird walks around Manipal to celebrate and recognize the diverse avifauna that thrives here.
Manipal is a small university town located in the Udupi district of Karnataka with a small but active birding community. Almost 50% of the participants each year are people who have never birded before.
Of the 20 locations we planned on covering, 17 were covered in the morning, 1 in the evening and another at night. Vinayak Temple – due to shortage of team leaders, had to be scrapped.
—
Here's a short summary of Manipal Bird Day 2015:
Total species recorded – 155
Total checklists – 16
Total participants – 75
Hours of effort – 45