---
AND HERE ARE THE WINNERS!
The winning entry is by Gopi GV, taken at the Wildlife Institute of India, Dehradun, on 15 Feb 2015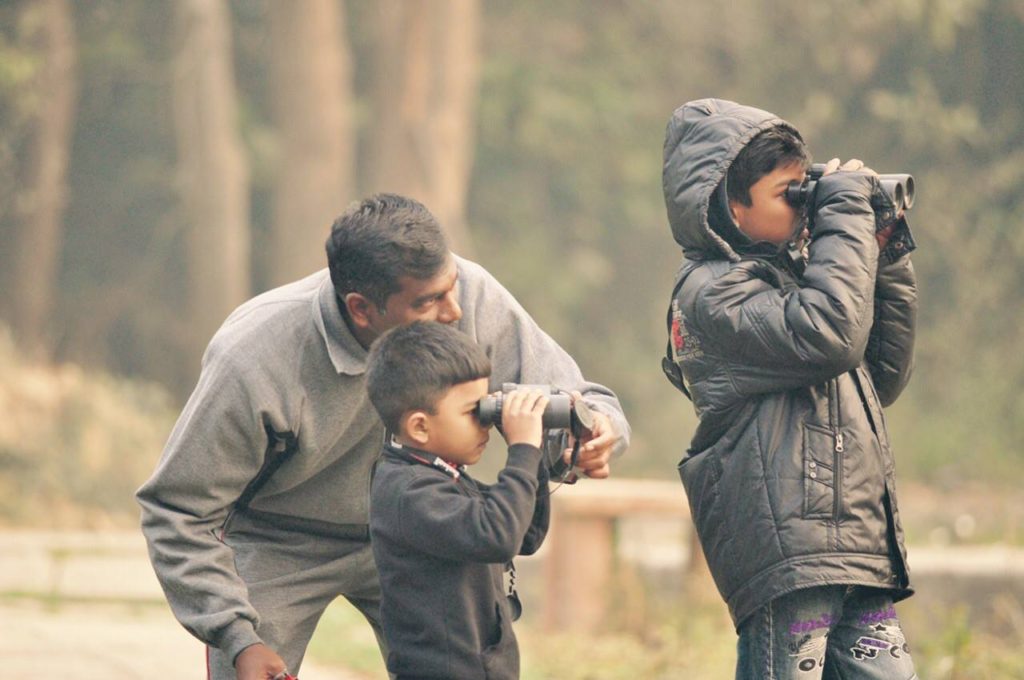 Gopi wins a copy of Birds of Prey of the Indian Subcontinent, by Rishad Naoroji. Congratulations, Gopi!
The judges also chose two special mentions:
Meghna Joshi, taken in Delhi on 13 Feb 2015.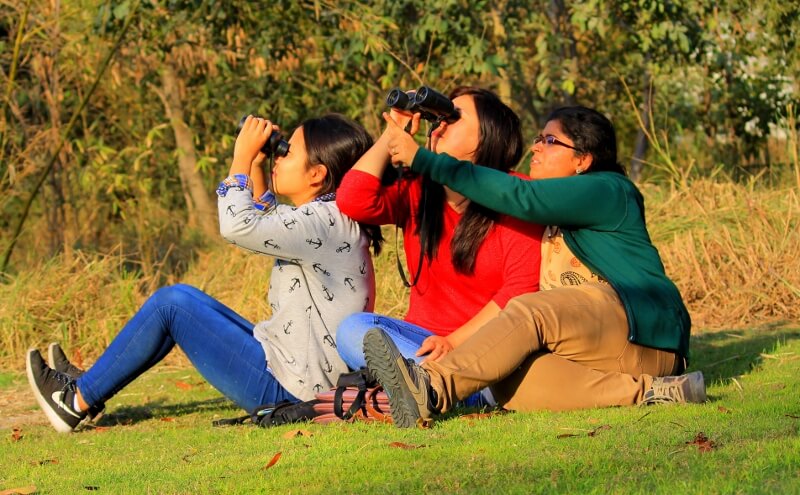 And Deepa Mohan, taken at Kaiga, Karnataka, on 15 Feb 2015.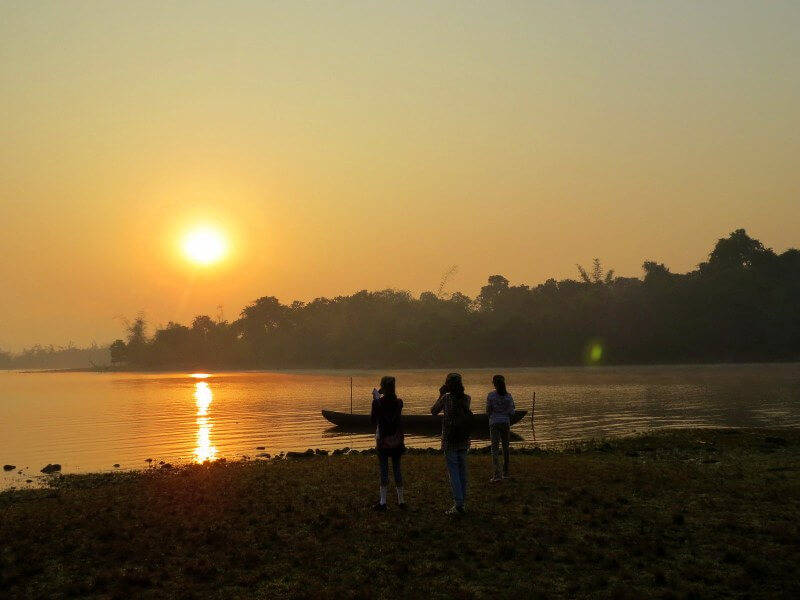 The judges had this to say about these three photos:
Birdwatching takes you to the beautiful outdoors, is a learning hobby and great fun too. The selected images capture these key attributes very attractively.
Many congratulations to all three, and thank you to all those who sent in entries for the photo contest. You can see the entries that came in via  Facebook, and those that came in via twitter or were emailed to us are here.
And of course, very many thanks to the three judges: Rathika Ramasamy, Sumit Sen and Ramki Sreenivasan !!
---
The GBBC-India Birdwatcher Photo Contest: People watching Birds
Watch the watcher! On any of the four GBBC days (13th to 16th February 2015), take photos of people watching birds, upload on Facebook (setting as 'public') or Twitter with the tag #GBBC2015Photos , or email your photo(s) to this email account ([email protected]) and you could win a nice book on birds.
Your photos must have people (birders) in them, and must be taken during the GBBC. Please give the date the photo was taken.
Birders are as diverse as the birds they watch—capture the myriad kinds of people who go out looking for birds. Depict the unusual and funny things birders do while birdwatching. Show not only birders, but also the birds being watched and the landscape they are in. We are looking for photos that tell a story—with birders, birds, habitats and habits!
There is no limit on the number of photos you can enter, but they must be entered into the contest using one of the three methods described above. Uploading to Facebook or Twitter is preferred, because than everyone can see and appreciate your photos! If you choose to email your photos, you also consent to us posting them on Facebook/Twitter on your behalf.
All photos submitted with the correct hashtag will be aggregated here (Facebook) and here (Twitter) for the judges to see. Your Facebook post settings must be 'public'!
The photos will be judged by Rathika Ramasamy, Sumit Sen and Ramki Sreenivasan. Here is what the judges say about what they are looking for: "The winning images should reflect the energy of the event and be of a quality that permits exhibiting it on the web. We are not looking for photographic excellence here but rather a presentable image which conveys the spirit of birdwatching!"
Deadline for uploading photos for the contest: 23 February.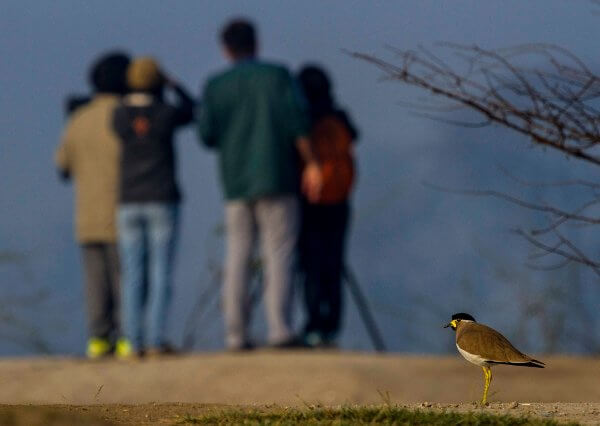 Photo courtesy Vikram Malik. (link)