Wild Bird Day 2020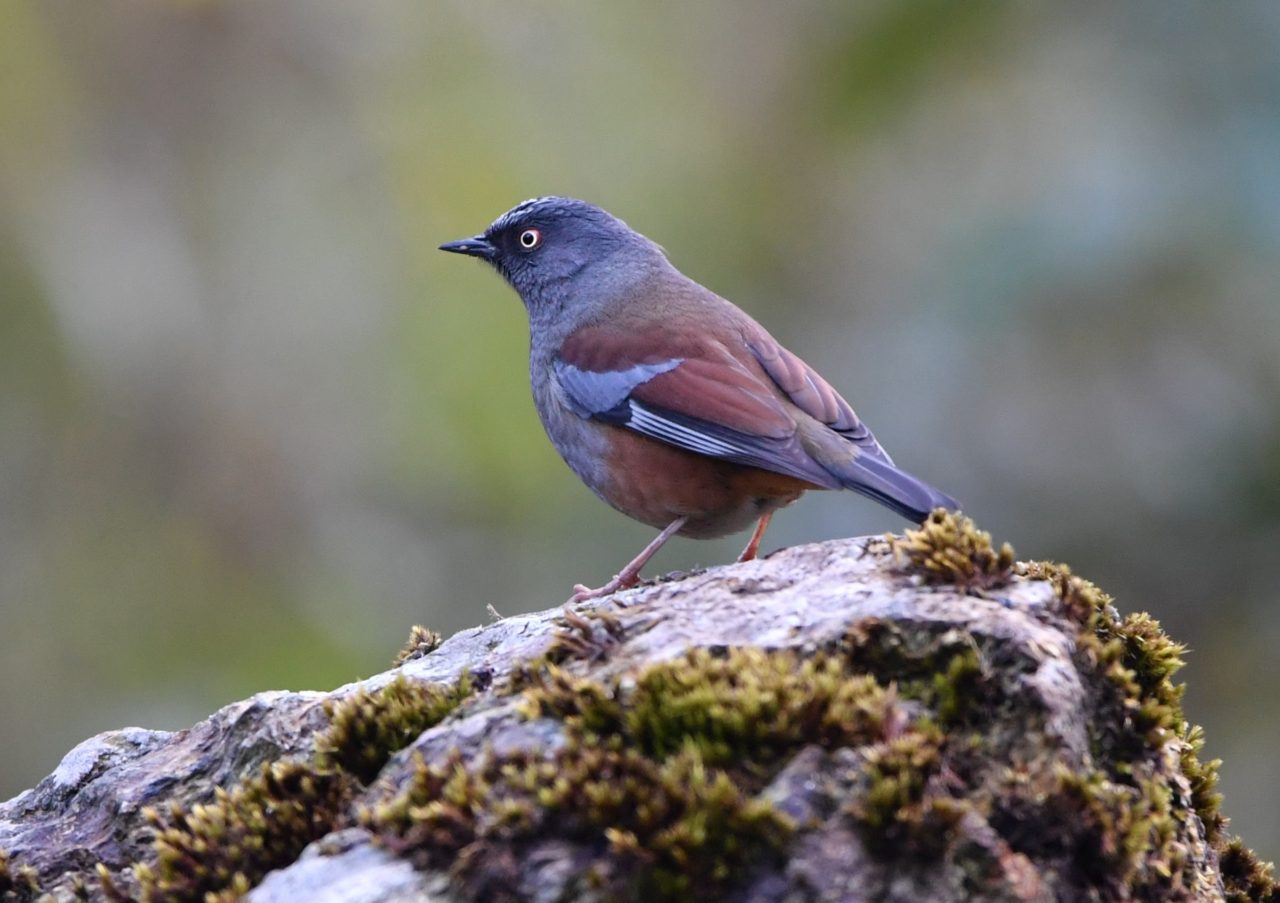 The Wild Bird Day is an initiative started in 2018 by Bird Count India along with its various partners. It is a day-long birding event celebrated across the country to observe as many birds as we can and list them on eBird.org/india
This day also coincides with the global event – October Big Day —  where birders across many countries document birds throughout the day and night. By participating in Wild Bird Day, and uploading your bird lists to eBird, your observations will automatically be added to October Big Day. 
During last year's October Big Day, India ranked tenth in terms of species reported (616) and fourth in checklist submitted (1,363). Can we go a step higher this year?
Wild Bird Day (October Big Day) is part of the Global Bird Weekend, a global event that aims to be the biggest ever birding weekend. Also, there are some amazing prizes to be won by participating in this event. 
WHEN
17 Oct 2020
WHERE
Anywhere in the country
HOW
You don't need to be a bird expert, or go out all day long. You can report birds from anywhere in the world—even 10 minutes in your backyard will help.
Note all the birds you see and hear, and count the numbers of each species. Upload your sightings to eBird. (It's easiest if you use the eBird mobile app while you're birding. If you are new to using the eBird app, then please watch these videos.
Keeping the pandemic in mind, please be careful if you are planning any outdoor birding trips. Please do follow local health guidelines, and bird mindfully. You can continue watching birds from home and still participate in Wild Bird Day!
Here are some tips which might help you to maximize your checklist efforts:
Consider uploading multiple

complete

checklists during mornings and evenings when the activity is likely to be higher. 

Consider making multiple lists  at different times of the day. You never know what you might spot!

Keep an eye on the flowering/ fruiting trees outside your house and make a note of birds that you see visiting it. 

Birding in your backyard or in your favourite patch could be a great idea too!

A birdbath and a cool shaded patch in your backyard is an effective way to attract birds.

Early mornings and late evenings can be aimed for listing birds that are either nocturnal (e.g. owls, nightjars) or tend to be more vocal at around this time of the year (koel, cuckoos, peafowl).
Please note that each list should be complete, of at least 10 mins duration, and with no 'X's.  
SPREAD THE WORD
Help let others know about this event and encourage them to participate. Use any one or both the posters here to send to your friends/groups via WhatsApp, Facebook, Twitter, etc.
The Global Bird Rescue campaign continues and by reporting bird collisions you can help us in providing much-needed data that can help in designing better policies and mitigation measures to protect birds.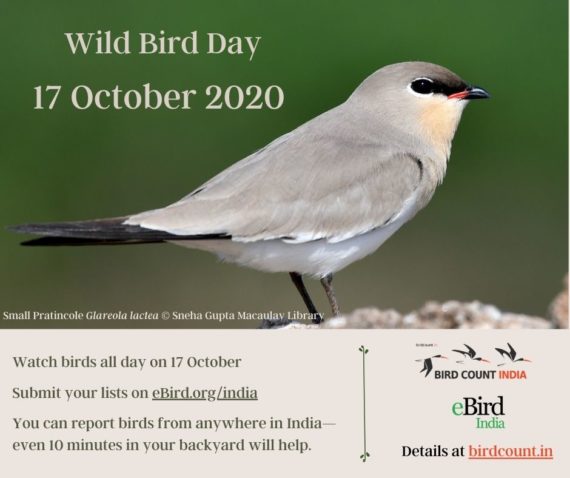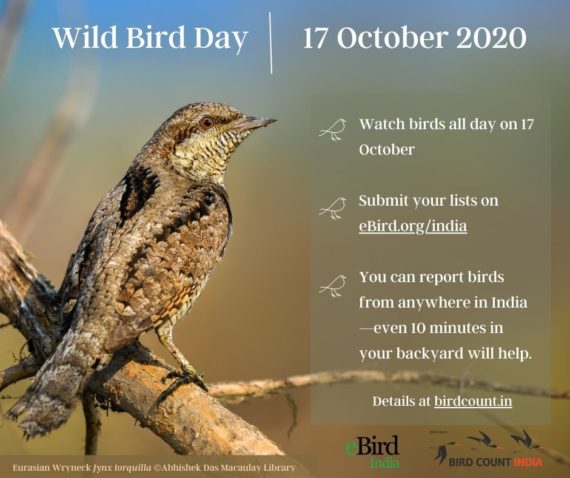 Banner Image: Maroon-backed Accentor © Vinoba Anand/ Macaulay Library from this checklist