Wild Bird Day 2019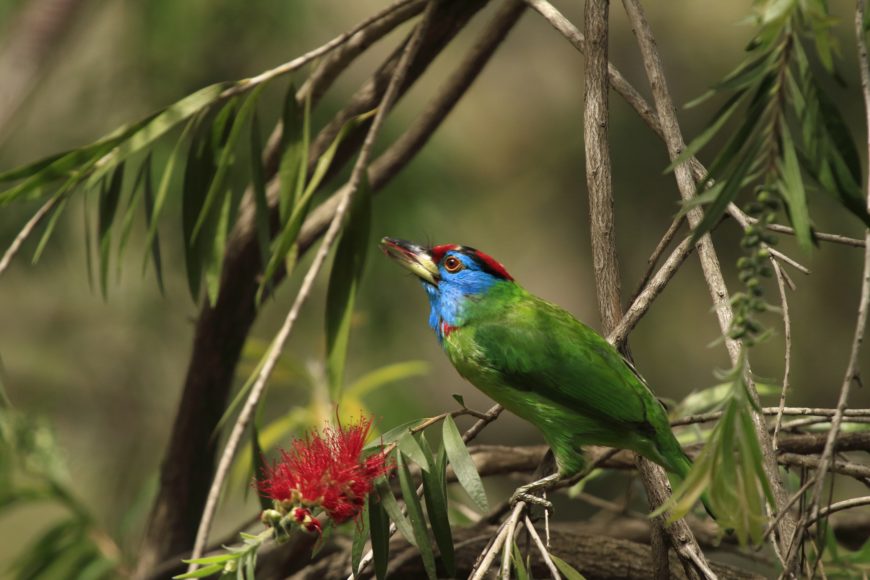 Last October, we launched a new event called Wild Bird Day. On that single day, birders from 27 States in India uploaded 26,678 observations in 1,623 birdlists, documenting around 569 species.
This year the same event will be held on 19 October 2019. Can birders across India surpass the last year's results — both in effort (number of birders, number of lists) and in species documented?
This day also coincides with the global event – October Big Day —  where birders across many countries document as many birds as they can in a period of 24 hours. By participating in Wild Bird Day, and uploading your birdlists to eBird, you will be automatically part of October Big Day tallies!
WHEN
19 Oct 2019, midnight to midnight!
WHERE
Anywhere in the country
HOW
Go birding anywhere you like: your neighbourhood, a local forest or wetland, or further afield. Make a note of all the birds you see and hear, and count the numbers of each species. Upload your list to eBird. (It's easiest if you use the eBird mobile app while you're birding.) Repeat as often as convenient through the day, being sure to make a separate list for each location you visit. If possible, continue birding even after dusk as many crepuscular and nocturnal birds like owls and nightjars become active and vocal then.
SPREAD THE WORD
Help let others know about this event and encourage them to participate. Use any one or both the posters here to send to your friends/groups via WhatsApp, Facebook, Twitter, etc.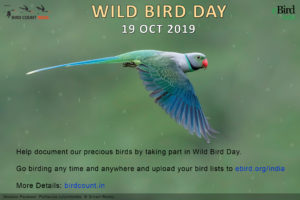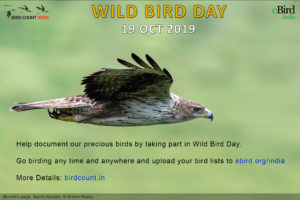 CONTACT
Bird Count India | [email protected] | birdcount.in
Banner photo: Blue-throated Barbet by Vinit Bajpai/ Macaulay Library from this checklist