Global Bird Rescue 2019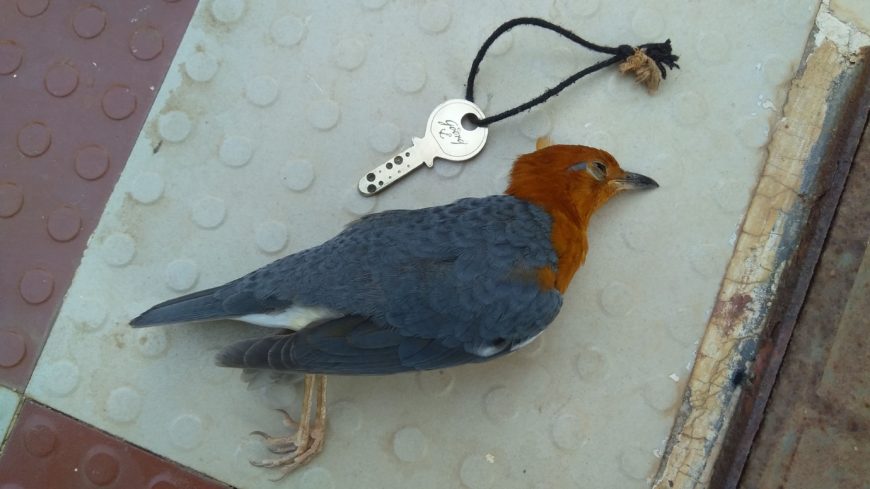 Birds getting injured or dying after colliding with glass windows, walls, power lines, and other man-made structures has always been a topic of deep concern amongst the general public but solid documentation is lacking.
To better document which species are affected in India, and in what circumstances, Bird Count India is partnering with a citizen science initiative called Global Bird Rescue (GBR) from 30 September to 6 October 2019.
During this week, participants will walk around their neighbourhoods, scan the ground to look for injured/ dead birds. Ideal places to look for such instances are near buildings and other man-made structures mentioned above. Please see the rules and guidelines before you go out to look for birds
Upload your observations of injured/dead birds to a web app created by GBR for reporting and viewing the locations of bird collisions with buildings across the globe.

By participating, you will be providing much-needed data on bird-building collisions which can help design better policies and mitigation measures to protect birds.
How to participate?
You can participate as an individual, but we encourage you to work in a team, if possible, to survey buildings in your area during the campaign. You can form a new team for this purpose, or existing groups can also form a team.
For Individual Account:
Individuals can directly register at Global Bird Rescue Mapper webapp
For Teams:
All members of the team should create an account on the Global Bird Rescue Mapper webapp. Once registered, everyone from the team should please fill out the following details and send it at [email protected]
Your Username:
Your Team name
Location (Name of the district and state)
Team description 
A logo, if you have one
Note: Please go through the global bird rescue manual before you start looking injured/ dead birds — it has important guidelines about your own safety and also tips on rescuing injured birds.
Join the Facebook event for Global Bird Rescue 2019 here
Header Image:  Orange-headed Thrush Geokichla citrina by ©️ Viral Joshi