Endemic Bird Day 2021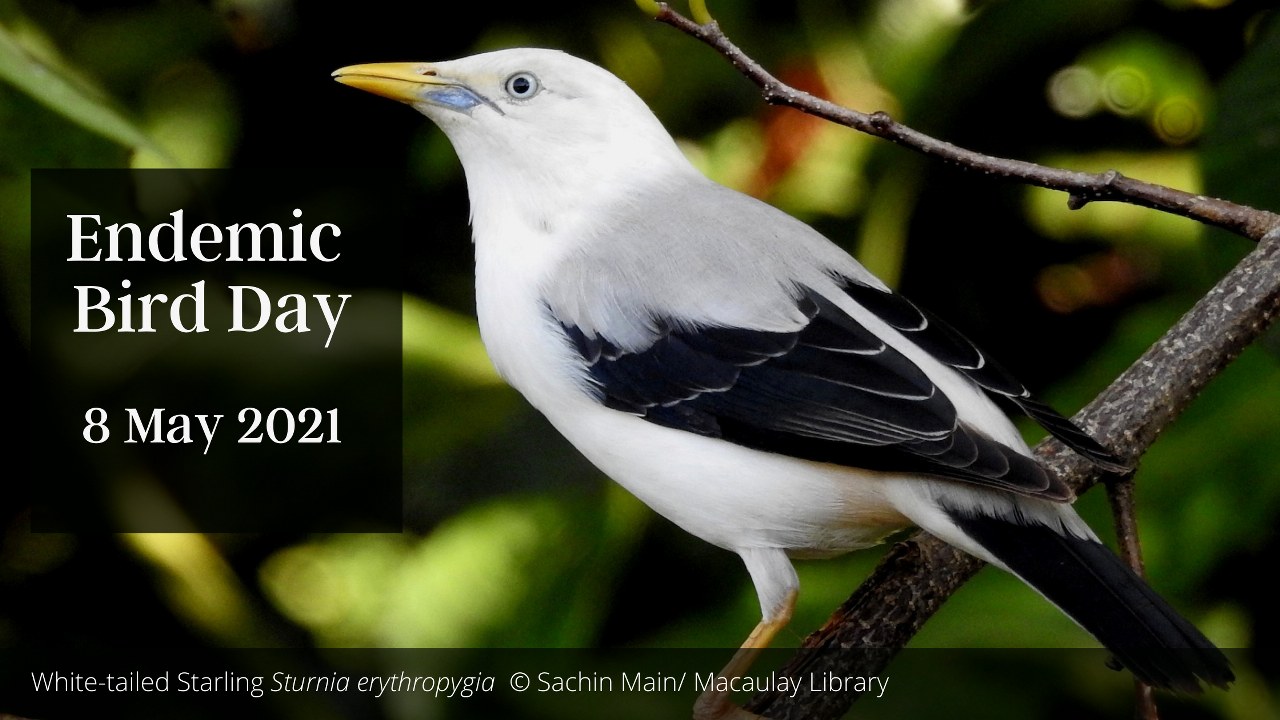 When: 8 May 2021
What: An occasion to document the endemic (and other) birds around you
How: Watch birds for at least 5 or 10 minutes; upload the full list to eBird; repeat as often as you can
Where: Anywhere! Nearby hotspots, your favoutire sites, your backyard
Welcome to India's 7th edition of Endemic Bird Day on 8 May 2021!  It is a day to document the endemic or near-endemic birds of our subcontinent. Take a look at the excel link for the list of all the 230 endemics of South Asia (as listed on eBird).
This day also coincides with the Global Big Day, in which birdwatchers all over the world document as many species as they can in a period of 24 hours. By participating in our Endemic Bird Day, your checklists uploaded on eBird get added to the Global Big Day too!
Your observations help us create products like these animated maps brought to you by Bird Count India.
How to participate:
Watch birds on 8 May from anywhere you are in the country. Even 10 minutes in your backyard counts.
Enter what you see and hear in eBird!
Endemic Bird Day runs from midnight to midnight, so you can make multiple checklists during the day and a few lists at dawn, dusk, and night!
General Instructions:
Each list should be a complete list with counts of all birds that you could identify by sight and/ or sound to the best of your ability.
Upload as many counts as you can from a single site or from different sites.
Do also record any and all evidence of breeding for all species, endemic or not! Please upload your birdlists by 20th May.
eBird mobile app is one of the easiest ways to upload your sightings!
Use Merlin Bird ID for help with tricky species.
Take photos and add them to your checklist—they might end up on the Global Big Day page!
Record calls/ songs and add them to your checklist.
Note: Please ensure that you follow recommendations from local health officials and avoid unnecessary travel.
Join hundreds of birders from all over the country in Endemic Bird Day! How many endemic species can we collectively find?