Campus Bird Count 2020
14 Feb 2020

-

17 Feb 2020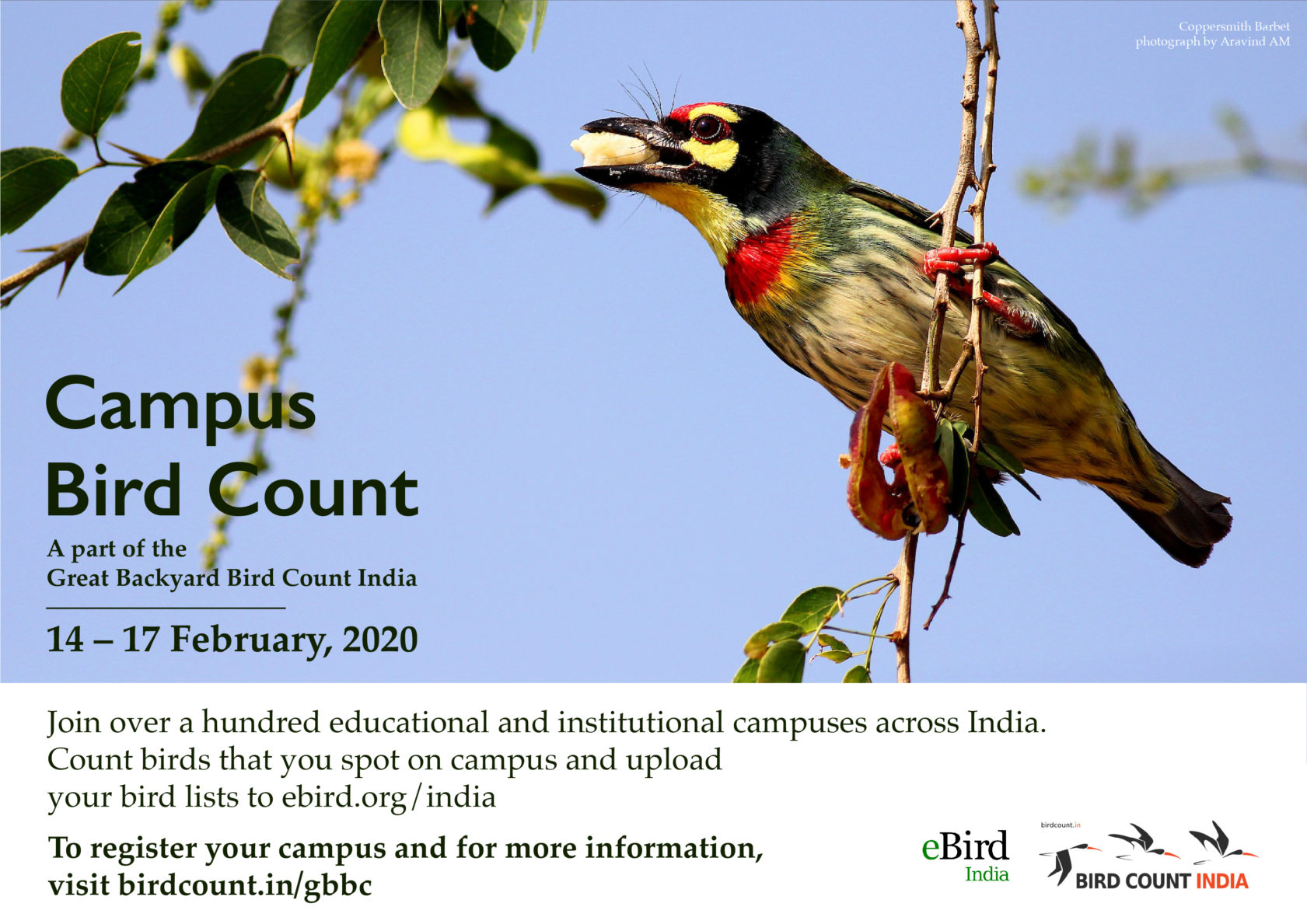 The Outcome
Uploading your lists to your campus's 'hotspot' will automatically generate a comprehensive list of all species reported from there. (See, for example, the Wildlife Institute of India campus hotspot). In addition, you will be able to calculate the relative common-ness of different species on your campus, based on the frequency of observation.
If you are interested
Please register so that we can include your campus in the list below. Before you register, please check if your campus has an existing hotspot on eBird. If so, please include the link to the hotspot in the registration form; if not please set one up and let us know so that we can set this up before the GBBC/CBC starts. If you have any questions please get in touch with your GBBC State Coordinators. A list of state coordinators will be posted soon.
List of registered campuses:



You can also see registered events here.