We are just two more days away from the Endemic Bird Day 2019. Do not forget to go birding on the day and look for residents and endemics around your birding patch or wherever you are!
Congratulations to the 32 participants who managed to get all 5 species correct.
Yogesh Parashar, Yogesh B, Malyasri Bhattacharya, Shuchismita Das, Mahathi Narayanaswamy, Vibhav peri, Ramesh Ganeshan, Amitayu Dey, Viral joshi, Harshjeet Singh Bal, Maxim Rodrigues K, Chetna Sharma, Subhadra Devi, Nimish Anil, Harshada Kulkarni, Selvaganesh K, Regin Ross, Vidhya Swaminathan, Sheena S, Steffin Babu, Aditya Nayak, Yogeswarie Sreedharan , Jai Sonwalkar, Vidhya Sundar, Krishna murthy, Bhagyashree Kulkarni, Swetashree Purohit, Ajay Gadikar, Neel Gadikar, Pravar mourya, Isheta Divya and an Anonymous birder
Before we move to the last quiz, let us see the answers to Quiz 4 below…
Species A:  Flame-throated Bulbul (Ruby-throated Bulbul) Rubigula gularis                                             
Species B:  Indian Yellow Tit Machlolophus aplonotus
Species B: Andaman Teal (Sunda Teal)Anas albogularis
Species D: Scaly-bellied Woodpecker Picus squamatus
Species E: Black-breasted Parrotbill Paradoxornis flavirostris 
Quiz 5
Are you ready for Bird Quiz 5? Rack your brains and see if you can tell what species this is.
The range maps and graphs are from eBird India
Range: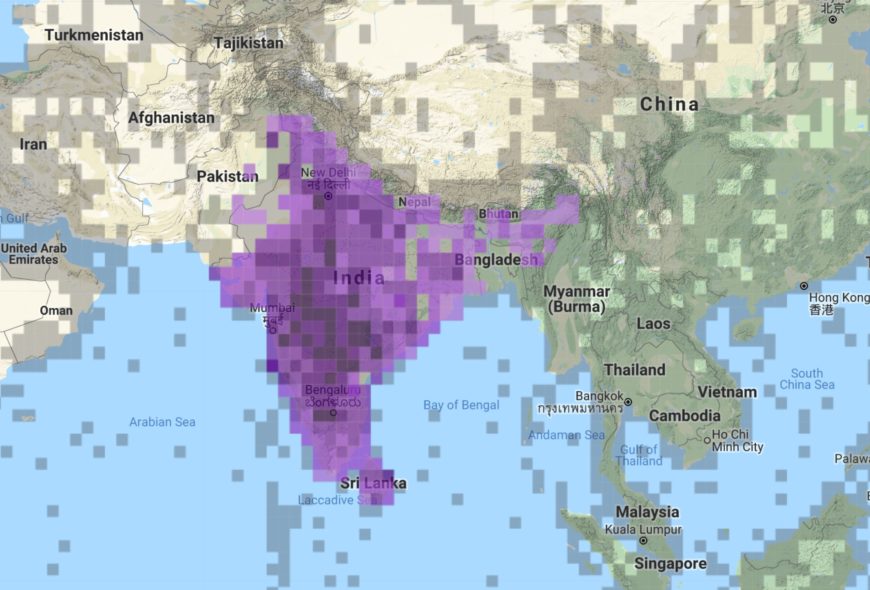 Seasonality

Frequency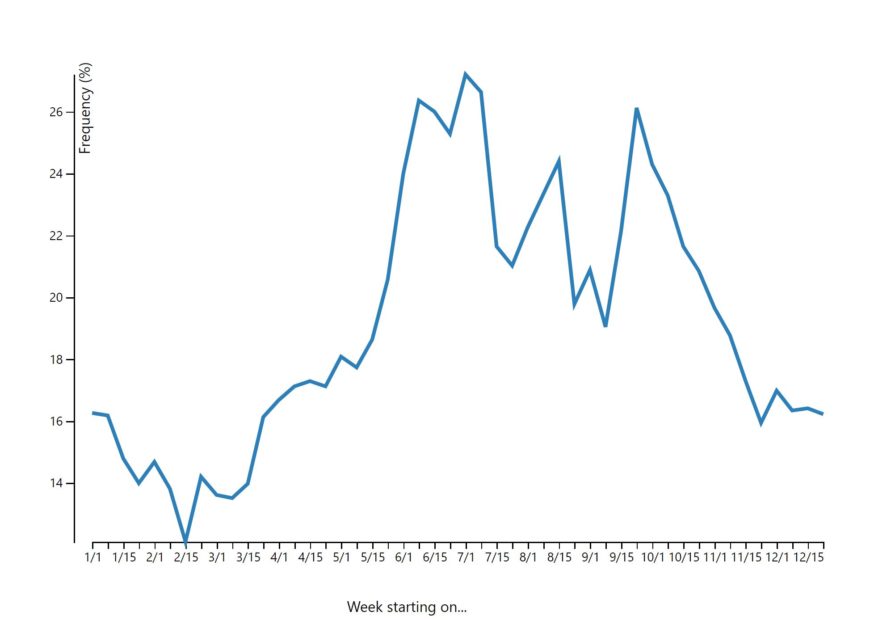 Clues:
1- Slaty upper parts and fulvous-white under, but northern race has more rufous on the back and rump
2- Longish tail kept partially erect and constantly shaken up and down, usually while moving restlessly in low vegetation
3- Some nests may look similar to that of Common Tailor Bird's- in a funnel of stitched leaves
You can submit your answers in the below form.
In case you can't see the above form, you can also fill your answers here 
The answer to quiz 5 will be revealed on 2 May 2019 at around 1700 hrs.
Banner photo of Blue-capped Rock-Thrush – Monticola cinclorhyncha © Savithri Singh/ Macaulay Library from this checklist