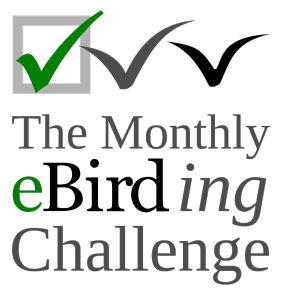 The appearance of monkey caps, mufflers, and thick jackets tell you that winter has arrived in full force. So does the appearance of ducks, geese, waders, and flycatchers! Millions of birds have traveled vast distances crossing oceans and mountains to spend their winter in India. A lot of small and large water bodies, coastal areas scrublands and woodlands are teeming with migrants. Browse the eBird bar charts to know what species are expected in your state.
Won't it be fun to explore such new places and be surprised by what you find? That's why this month's challenge is about birding in new locations and also uploading rich media.
The challenge for December is to upload a minimum of 30 eligible checklists. Of these, 5 checklists should be from one or more districts where you haven't birded before. Additionally,  any 5 lists should have at least one rich media (photo or audio) uploaded
Note: Eligible checklists are those that report all species seen/heard (and are therefore marked 'complete'), report numbers for all species rather than Xs, and are 15 minutes or longer in duration.
Find hotspots near you or where you're headed through using this feature 'Explore hotspots'. You can also suggest new locations as hotspots. Here is much detailed article on locations and hotspots.
Each photo and sound added to your eBird checklists automatically becomes a part of the Macaulay Library's valuable scientific research collection. Your uploaded media will help in the contribution of the species page and also adds to the 'Illustrated Checklist feature'. This feature works as a digital guide to birds for any region or hotspots. Here's an example. The photographs you upload helps to train the Merlin app that helps in identifying birds using artificial intelligence and here is an article that explains the best techniques in recording using a smartphone.
So pack your binoculars, camera, audio recording devices and head out to new places to document birds.
The results of the December monthly challenge will be announced soon after 10 January 2020, so please submit all your checklists before this date.
Do also look at the global eBird website for the global birding challenge of the month; and here in India, we also have a series of year-long challenges.
Important: If you are new to eBird, please read this description first. See here to know how to upload your sightings using the eBird mobile app.
Banner image:  Tickell's Leaf Warbler  Phylloscopus affinis by Dipankar Roy/Macaulay Library, from this checklist.