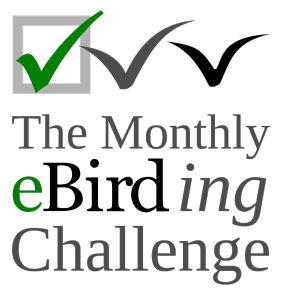 The last month of the year, but the middle of the winter birding season in India — here is the breakup of eBirding in the country in December 2018 (with previous month in brackets):
Number of birders: 2,002 (1,685)
Number of lists (all types): 20,500 (16,200)
Number of observations: 4.07 lakh (3.31 lakh)
December challenge
The challenge for December was to upload at least 30 eligible lists during the month (details at the link above). Of the 2,002 eBirders in this month, 129 met the target. These are (excluding group accounts):
Abhinand C
Abhin M Sunil
Abhirami C
ADIL NAFAR
Afthab Faisal k
Ains Priestman
Ajay Gadikar
AJU RAJU
Albin Jacob
Amal U S
AM AMSA
Aneesh Sasidevan
Angeline Mano
animesh manna
Anish Aravind
Ankit Vikrant
Anup Prakash
Aravind AM
Arjun R
Arnold Goveas
Arun B
Arun Thomas
Ashwin Viswanathan
Avinash K Mon
Bhanu Sridharan
Bopanna Pattada
Chirag Munje
Dayani Chakravarthy
Deepti Krishnan
dhanapal kondasamy
Dhiraj Bhaisare
Dhruba Saikia
Divya Mudappa
Dr George P J
Elavarasan M
Emanuel george
fermin jose
Ganeshwar S V
Gireesan TU
GIRISHKUMAR K
Gopi Sundar
GOVIND GIRIJA
habeel sahal
Hakimuddin F Saify
Hareesha AS
hari kumar
HARI MAVELIKARA
Harsha Jayaramaiah
Harshith JV
HARSHJEET BAL
HG Prashanthakumar
Himavat Gouresh
Jageshwer verma
Janardhan Uppada
Jayadev Menon
Jinesh P S
JOE MRAJA
Karunakar Rayker
Kedar Champhekar
krishnakumar K Iyer
Krishna Murthy
krunal trivedi
Kshitija Gupta
Kumar RR
Lakshmikant Neve
Lekshmi Jayakumar
Lloyd Fernandes
Manju Sinha
manoj p g
MAXIM RODRIGUES K
Mehala Kumar
MetalClicks Ajay Ashok
Mittal Gala
Mohammed Sayeer
Mohanan Choron
Narendran M.M
Niranjana C
Panchapakesan Jeganathan
Periyasamy Rajangam
Pradeepa Sudhakar
Prashanth N S
Praver Mourya
Premchand Reghuvaran
PRIYA AV
Pushpa Puliyeri
rahul narlanka
Rajesh Radhakrishnan
rakesh ahlawat
Ramesh Desai
renju tr
Roozbeh Gazdar
Sahana M
Sajeev Krishnan
sajitha siril
Sandhya Lenka
sasidharan manekkara
Selvaganesh K
Selvaraj Rangasamy
Sheena S
Sherin James
Shilpa Gadgil
Shwetha Bharathi
Sreekumar Chirukandoth
Sreekumar E R
Steffin Babu
Subbu Subramanya
Subhadra Devi
Sudheesh Mohan
SYAMILI MANOJ
Tamil Selvan A
tanuja dasharath haunsbhavi
Thomas Job
T R Shankar Raman
Tubin Babu
VASEN SULI
Vidhya Sundar
Vidhya Swaminathan
Vijaya Lakshmi
Vinay Bharadwaj
Vinay Bhat
Vinay Nadig
Vineeth Malabaricus
Vinod Shankar
Vivek Puliyeri
Many congratulations to all of them!
All the checklists of those named above were put into a pool and one list with uploaded media was drawn from this pool using a computer-generated random number. That list belongs to
George P J (see profile)
who receives a copy of The Seabird's Cry, by Adam Nicolson, as a small gift in appreciation.
Are you doing your best to match the target for January (AWC counts at at least three different wetlands)? And there is a new set of yearlong challenges for 2019!
Banner image: Ruddy Turnstone by Bhaarat Vyas/Macaulay Library from this checklist.