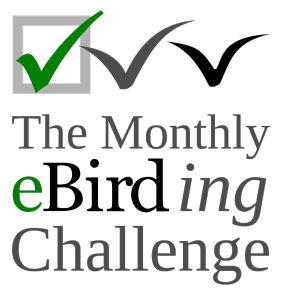 It has been raining over much of the country in August. Many resident birds are in the late stages of breeding, and fledglings and juveniles are quite common to see: a great time for birding! Here is the break-up of eBirding in India in Aug 2017 (with previous month in brackets).
Number of birders: 921 (295)
Number of lists (all types): 11,800 (11,000)
Number of observations: 1.68 lakh (1.57 lakh)
Aug challenge
The challenge for August was to upload at least five eligible lists in each of the four weeks of the month with two lists out of the total coming from a hotspot location new to you (see the link above for details). Of the 921 eBirders in August, 26 met or exceeded this target. They are (as always, excluding group accounts):
Ajay Gadikar
Aravind Amirtharaj
Arulvelan Thillainayagam
Arun Chungappally
Chandra Bhushan
Chirag Munje
Deepti Krishnan
Dr George P J
Elavarasan M
Ganeshwar SV
Hakimuddin F Saify
Hari Mavelikara
Jaydev Mandal
Lakshmikant Neve
Murugesh Natesan
Namassivayan Lakshmanan
Praveen Koramkottil
Premchand Reghuvaran
Rajesh Radhakrishnan
Sajeev Krishnan
Selvaganesh K
Shwetha Bharathi
Sreekumar Chirukandoth
Thanigai Velu
Vidhya Sundar
Vijaykumar Krishnamurthy
Many congratulations to all of them!
One of these 26 birders was selected, using a computer-generated random number. That person is
Hakimuddin F Saify
who receives a copy of The Thing with Feathers: The Surprising Lives of Birds and What They Reveal About Being Human, by Noah Strycker, as a small gift in appreciation.

Gap-filling challenge
The gap-filling challenge for August was to upload a minimum of four eligible checklists from any one or more of the 395 Districts that were represented by less than 30 minutes of eBirding in all previous Augusts. A total of 292 effort-based birdlists of 15 min or longer were uploaded from 50 of the target Districts, by 71 birders. Of these, 15 birders met the target for the gap-filling challenge, and these are listed below, together with names of the districts they uploaded 4 or more lists from):
Denzil Britto (RJ-Jodhpur)
Anil Arora (RJ-Bikaner)
Douglas Ball (RJ-Dhaulpur)
Dr. Jitu Solanki (RJ-Bikaner)
Elavarasan M (TN-Ariyalur)
Gowthama Poludasu (AP-Prakasam)
Jugal Patel (GJ-Bharuch)
Mahendra Singh (RJ-Bikaner)
Malyasri Bhattacharya (AR-Tawang)
Neeraj Sharma (JK-Doda & JK-Udhampur)
Pranita B (JK-Doda)
Prateek Rakhecha (RJ-Bikaner)
Raja Bandi (RJ-Bikaner)
Sahasrangshu Pal Choudhury (JK-Doda)
Suresh Rana (JK-Doda & JK-Udhampur)
Swati Sidhu (CH-Chandigarh)
Many thanks to all of them for helping fill eBird gaps in India!
One person from these 15 was chosen using a computer-generated random number to receive a small gift. That person is
who receives a copy of Birds of the Indian Subcontinent, but Richard Grimmett, Carol Inskipp and Tim Inskipp.
Here is the full list of all 921 eBirders from India in August 2017:
Aaditya Khandelwal, Aaron Sequeira , abha manohark, Abhijeet Avate, Abhijeet Rasal, abhijith a.p.c, Abhijith surendran, Abhilash K, Abhinand C, Abhirami C, Abhirami M Jayakumar, Abhiram Sankar, Abhishek ., abhishek gopal, Abhishek Gulshan, Abhishek Iyer, Abhishek Maiya, abhishek ravindra, Abhishek S Padmanabhan, Adam Halbur, Adhirup Ghosh, Adhithyan NK, Adithya Bhat, Aditya Naik, Aditya Potnis, AFREED MUHAMMED N V, Afshan Husain, Aisha Sultana, Ajay B, Ajay Gadikar, AJAY SHARMA, Ajaz Ansari , Ajinkya Supekar, Ajit Hota, Akash Gulalia, Akhilesh Magal, AK JAYAN, Akshay Rao, Akshay Surendra, AL BADUSH, Albin Jacob, Alok K Thampan, Amal G Nath, AM AMSA, Amar Mulwani, Ameet Mandavia, Ameet Zaveri, Ameya Deshpande, Amirtha Balan, Amit C Javgal, Amlan Goswami, Amol Bapat, Amrit Krishna, Amruta Padgaonkar , Anamika Menon, Anandaraj J, Anand Krishnan, Ananthu Vijayakrishnan, Aneesh Sasidevan, Aniketa Kabir, Anil Arora, Anil Bhatta, Anil Goyal, Anil Mahajan, Anil Menon, Anindya Naskar, Anirudha Mahagaonkar, Anirudh Bhatta, Anirudh Nair, Anish Aravind, Anisha Velayudhan.K, Anitta Cherian, ankita patel, Ankit Badesha, anmesh Gaonkar, ann nayana antony, Anoop CR, Anoop King, Anu john, Anuj Saikia, Anup Chavda, Anusha N, Aparajita Datta, Aparna K, APITHA NAMASSIVAYAN, Appavu Pavendhan, Aravind AM, Aravind Amirtharaj, Aravind Anil, Archana k mohan, ARDRA JAMES, Arjun Dev , Arjun Vinayan, Arka Karmakar , Arka resident, Arnab Pal, Arnav Anish, Arnold Goveas, Aromal Vaikom, Arulvelan Thillainayagam, Arun B, Arun Chungappally , Arun George, arun gopi, Arun kumar, arun lal, Arun Prabhu, Arun Prasad , Arun Singh, Arun Varghese, ARVIND k, ASHA SOHIL, Ashish Babre, Ashish Jha, Ashish Kothari, Ashis Kumar Pradhan, Ashok Kumar C, Ashok N, ashok raj v m, Ashok Vittal, Ashwini Deosthalee, ashwin mohan, Ashwin Surendran, ASLAM MOHAMMED, Atanu Modak, Atish Banerjee, Avinash Aviz, Avinash Rao, Avinash Sharma, Avi Sabavala, Avishkar Munje, Ayan Khanra, Ayush Rajotia, Bala C S Dasari, Balaji P B, balamurugan balamurugan, BALA R, Balwant Negi, Banu Prakash, Barun Chatterjee, Bhanu Sridharan, Bhaskar pandeti, Bhavi K, Bhupinder Mann, Biang Syiem, Bijoy Venugopal, Biju George , bijumon ke, Bikaner Birds, Bindu K, Bipasha Samanta, BirdAtlas Kottayam, Bird Atlas Palakkad (Group Account), Bird Atlas Thrissur (Group Account), Biswanath Mondal, Brihadeesh Santharam, BS Lakra, CHANDAN MANGHNANI, CHANDRA BHUSHAN, Chandrasekaran Venkatraman, Chandra Sekhar Bandi, Charutha K, Cheran J, chetan harikishandas joshi, Chethan GS, Chetna Sharma, CHINMOY BANERJEE, Chirag Munje, chithrabhanu pakaravoor, Chittaranjana Doss Radhakrishnan, Chris Bowden, Cinchona Govt High School(Group account), CNS Nature, Cochin Natural History Society, Colin Braganza, Cuckoo Sebastian, David Phinehas, David Raju, david stanton, Deepa Chandran, Deepa Mohan, Deepa Rane, Deepa Shree, Deepti Krishnan, Denzil Britto, Devendra Singh, Devi Ambika, Devika Ps, Dev Vasudevan, Dhaval Vargiya, Dheeraj Chavadi, Dhruba Saikia, Dhruvam Desai, Dhruv Chaudhari, Dhyey Shah, Dibyendu Mukherjee, Dilip K G, Dincy Mariyam, Dinesh Pundir, Dinesh Ramakrishnan, Dipin Raj, Dipu Karuthedathu, Dirty Bird, Divin Murukesh, Divya Mudappa, Douglas Ball, Dr George P J, Dr. Hari Bharathan, Dr. Jayant Wadatkar, Dr Jishnu R, Dr. Jitu Solanki, Dr.Krishna kumar. V, Dr.Omkar Sumant, Dr. P.R.S. NAGI, Duraiswamy Navaneetham, Ed Rumberger, Edward Buckler, Elavarasan M, Emanuel george , Enakshi Bhattacharya, Evelyn Rangel, Ezhupunna Birders (group account) , Fakrudheen Changarath Valappil, Fareed Mohmed, fermin jose, forest venkat, FRIENDS OF NATURE KONDOTTY, Gaja mohanraj, Gajendra TANWAR , Ganesh Ram, Ganeshwar SV, Garima Bhatia, Gaurang Bagda, Gaurav Khare, Gaurav P J, Gaurav Singh, Gauri Achari, Gautam Surya, Gayathri Prabhu, GBCN Goa, Geetha Venkataraman, Gilberto Artioli, Gireesan TU, GIRI PATI, Girish Jathar, GIRISHKUMAR K, Girish Raichur, Gokul Vadivel, Gopalakrishna R, GOPAL GOEL, Gopi Krishna, Goutham Dharmana, Govindarajan Raghavan, GOVIND GIRIJA, Govindraj Kamareddy, Gowrisankar M, Gowthama Poludasu, G Parameswaran, greeshma paleeri, Gtrp Edapady, Guhan Sundar, Gurprit Singh , Hakimuddin F Saify, Hariharan T V, Hari Krishna Adepu, HARIKRISHNAN CP, hari kumar, HARI MAVELIKARA, Hari Prasad, Harish Chandra, HARISH K, Harman Kour, Harshada Kulkarni, Harsha Jayaramaiah, Harsha Kumar, Harshavardhan Jamakhandi, Harshith JV, HARSHJEET BAL, Harshul Thareja, Hemal Patel, Hemant Bishnoi, Hemanth Byatroy, Hemant Kirola, Hemanya Radadia, Hema Sagare, hemraj duraiswami, Himadri Banerjee, Hiral Gandhi, Hiren Majithiya, Hiyashri Sarma, Hyder Ali, IBIS Andril, Idukki Birds, Ikshan Ganpathi, Ilan Rajasekaran, Indira Srinivasan, Indraja Rajan, Induchoodan A Sreedharan, Irshad Theba, irvin calicut, Iswarya Rajesh, Jadeswamy Madaiah, Jagat Flora, Jageshwer verma, Jaichand Johnson, Jaidevsinh Rathod, Jai Govind, JALMESH KARAPURKAR, Jameela P., Janaki Lenin, Janhvi Vyas, Jaswinder Waraich, Jayadev Menon, jayakrishnan mannar, Jayan Thomas, Jaya Rakesh Kannan, Jaydev Mandal, Jayesh Ghanekar, Jeevanandam Manoharan, Jeevesh Kalky, Jiby Mathew, Jigar Patel, JISHNU K, JITENDRA SINGH, jithesh pai, Joby Joseph, Joel Ranjithkumar , JOE M RAJA, JOGI DASS, John Joseph Chelladurai, JOHN VACHAPARAMBIL, Jonathan Rudy, joshua Dsilva, juee khopkar, JUGAL PATEL, Jyothish Nelson, Jyothis J S, Jyoti Rani Ahlawat, Kaajal Dasgupta, Kadambari Devarajan, Kalaimani Ayuthavel , KalaiSelvan கலைச்செல்வன் , Kalyani Mirajkar, Kalyan Ramakrishna Chowdary Vundavalli, Kalyan Varma, Kamalanathan A, Karni Singh, Karthick VS, Karthikeyan G B, Karthikeyan Ponnambalamoorthy, Karthikeyan S, Karthik Raja R, Karthik S, Karthik Teegalapalli, Kartik Varma Namburi, Karunakanth Bathula, Karunakar Rayker, Kasaragod bird atlas, Kashyap R, Kaustubh Rau, Kavi Nanda, Ketan Shah, Khatija Ali, Khushboo ., Kiranmayee K, kiran more, Kiron Vijay, Kishore P, Kishor Mankar, Kollam bird atlas Kollam, Komal Agrawal, Koshy Philip, Krishna kumar, Krishnamoorthy Muthirulan, Krishna Murthy, Kulbhushansingh Suryawanshi, Kumar M, Kumar RR, Kunal NS, Kushagra Rajendra, kuttettan munnar, Lakshmikant Neve, Lakshminarasimha Ranganathan, Lawrence Chungath, Lekshmi Jayakumar, Leonard Rebello, Leons Mathew Abraham, LIJO PANANGADAN, Lloyd Fernandes, Lokesh V, Loukika Neve, Luca Fischer, Madhurima Das, madhushri mudke, Magesh P, Magesh Ram, Mahendra Singh, maithreyi m r, Malappuram Bird Atlas (Group Account), Mallika Rajasekaran, Malyasri Bhattacharya, Mamta Parmar, Mandar Bhagat, Mangesh Prabhulkar, Mangesh Tayde, Manish Arya, Manish Chandi, Manjeet Kaur Bal, Manjula Ravi, Manju Sinha, Manoj Karingamadathil, Manoj Kumar Vittapu, Marissa Menezes, MATHEWS BA, Maulik Varu, MAXIM RODRIGUES K, Mayur Gawas, Mayur Variya, M D Madhusudan, Md Shafi, Melvin Jaison, MERIN SHAJI, MetalClicks Ajay Ashok, Mike Prince, Milind Ganatra, Miraj Hussain, Misha Bansal, Mohamed Salman, mohammed hirash, Mohammed Rinaz.m, Mohammed Sadique, Mohammed Sayeer, Mohanan Choron, Mohan C P, Mohandas Giriyappa, Mohan NC, Mohit Aggarwal, Mohith Shenoy, Mohit Mehta, Mohit Sahu, Monica Kaushik, Mou Jana, MS Raghunath, mujeeb pm, MUKESH SALVI, Mukesh Sehgal, Mukundan Kizhakkemadham, Mukund Thakkar, Murali Krish, Murali Madhava P.S , Murali N, Murtuza Abrar, Murugesh Natesan, Muskan Chawla, Muzaffar Ahmed, M V BHAKTHA, Nagamani R, Nagarajan BSMS, Nagini HS, Nalini Aravind, NALINI RAMAN, Naman Jain, namassivayan lakshmanan, Narender Khaira, Narendra Lohabare, naseer parayil, naturesociety kottayam, Naveen Vahinipati, Navin P Mathew, Nayana Amin, Neeraj Amarnani, Neeraj Dewangan, Neeraj Sharma, Neethu Simon, Neha Parrat, Neha shinde, Neha Thakur, Nelson Ernst, Nemmara Forest Survey, Nesrudheen PP, Nidhi Kamat, Niju S, Niketan Kasare, Niketan Thakur, Nikhil Luktuke, Nikhil Vijay Gorde, Nikita Khamparia , Niranjan A, Niranj Vaidyanathan, Nisha Bhakat, Nisha M, Nishant Shah, nishith Kumar, Nitheesh S Pillai, Nitin Tomer, NITISH AGRAWAL, Nitu S, N Mahathi , Nosherwan Sethna, Omkar Dharwadkar, Omkar Joshi, Padmaja Prabhu , Padmanav Kundu, padma ramaswamy, Pallavi Shivalkar, Panchapakesan Jeganathan, PANKAJ GUPTA, Pankaj Lad, Pankaj Sharma, Parag Kokane, Parag Rangnekar, Parikshit Khisty, Parmil Kumar, partap singh, Partap singh, Parthasarathy Gopalan, parth heblekar, Parvaiz Shagoo, parvathy pradeep, patric john, Patrick David, Pavithra Sankaran, P. B. Samkumar, Periyasamy Rajangam, Peter Trueblood, Phani krishna Ravi, Piyush Dogra, Polly Kalamassery, Polycarp Joseph , pooja pawar, P.P. SUKUMARAN, Prabhanjan Behera, pradeep chandran a j, Prakash G, PRAMOD VAZHANKARA, Pramod Venkatesh murthy , Pranita B, Prasad JN, Prasanna Deshmukh, Prasanna Gautam, Prasenjit Dutta, PRASHANTHA KRISHNA M C, Prashanth N S, Prashant Kumar, Prashant Parkash, prateek rakhecha, Prathamesh Desai, Prathap P, Prathima Chennakesavula, Pratiksha Powar, Praveen es, Praveen Eshwarappa, Praveen J, Praveen Koramkottil, Praveen Manivannan, Praveen P, Praveen Tammy, Praveen Velayudhan, Praver Mourya, Preetam M N, Premchand Reghuvaran, Prem Prakash Garg, Prem Raut, Pridhvi S, PRITPAL PANJETA, Priyadarshini K, Priyamvada Iyer, Priyanka Bhagyavant, P.U.M.School Thalavaipatty General Account, Punit Mehta, Pushpa C R, Pushpa Puliyeri, Raaj Bora, Rabi Chalodiya, Radhakrishna Upadhyaya K, Radha MN, Radha Neelakantan, Raghubir Prasad, Raghuvanshi Rajesh, Ragothaman Venkataramanan, Rahul Arora, Rahul kumar, Rahul Paranjape, Rahul Poral, Rahul Rajeevan, Rahul Singh, Rahul Wakare, Raja Bandi, Rajaneesh Ghadi, Rajarajan V, Raja Simma Pandiyan, Rajdeep Mitra, Rajender Singh, Rajendra Gadgil, Rajesh Kalra, Rajesh mangal, Rajesh Padmanabha, Rajesh Panwar, Rajesh Prasad, Rajesh Radhakrishnan, Rajesh Rkm, Rajeshwari V, Raj guhan, Rajinikanth Kasthuri, Rajiv Menon, Rajiv Pandey, rajni saini, Rajrajeshwar Thakar, Raju Kasambe, Raju Kidoor, rama narayanan, Rama Neelamegam, Raman Kumar, Ramesh Shenai, Ramit Singal, ram niwas, ramraj s, Ram Veer, Ramya Singaravelpandian, Randeep Singh, Ranganath h, Ranganath Nadig, Rangasamy Muthusamy, Ranjith Siji, Ranni Atlas, raphy kallettumkara, RASAL RAHMAN A, Ratheesh Forest, Ratheesh Nest, Rathish RL, raveendran kc, Ravikumar K, Ravi naidu, Rayan Pradeep, Rayyan Adam , REEF RCOEM, Regina Joan of Arc, Rejaullah Md, renju tr, Renuka Vijayaraghavan, Reshma Joseph, rima dhillon, Rinu Mary, Ritesh Dighe, Ritvik Singh, Riश Dharwadkar, RK Balaji, Roger Grobler, Rohan Chakravarty, Rohidas Dagale, Rohit Chakravarty, Rohit Gupta, Rohith Kumar, Rohit Sharma, Roozbeh Gazdar, Roshnath R, Rudraksha Chodankar, Rushil Fernandes, R V, Sabeer Mampad, Sachin Chandran, Sachin Main, Sachin Sata, Sachin Sharma, Sagar Adhurya, sagari majumdar, Sahana M, Sahasranamam Padmanabhan, Sahasrangshu Pal Choudhury, Sahila Kudalkar, sahithya selvaraj, Sajeev Krishnan, sajitha siril, Sakshi Rana, saleem ali parambatt, Sam Ashar, Samir Jain, Sanal Vk, SANATH RM, SANCHITA DEY, Sandeep Bapat, Sandeep Sakhare, Sandhya Lenka, Sanjay Malik, Sanjay Sondhi, sanjeev Dhar, sanju majumder, SANKARA NARAYANAN BALASUBRAMANIAN, Santanu Chatterjee, Santharam V, santhosh kumar, Santhosh Pavagada, Santosh Edupuganti, Santosh Kumar Thakur ( Wildlifer) , Santosh Shitole, Saraju Dash, Sarvesh V, sasidharan manekkara, Saswat Mishra, Sathiyamoorti Chinnadhurai, Sathyan Meppayur, Sathya Panchapakesan, Satyaprakash Pandey, Saurabh Agrawal, Saurabh Sawant, Sehajdeep Singh, Selvaganesh K, Selvarajan V, Shafaf cholakkara, Shafeeque Muhammed, Shahid Khan, Shah Jahan, Shahul Valasi, Shakti vel, Shalu shalus, Shanmugam Kalidass, Shanmugam Saravanan, shantilal Varu, Sharad Apte, Sharan Shashidhar, SHARATH G.M., Sharath I.M, Shashikantha Koudur, Shashikant S. Naik, Shaurya Rahul Narlanka, sheeba nanjan, Sheela Panwar, Sheena S, Shekhar Ghosh, SHEKHAR KUMMARI, Sherman Garnett, Shishir Shendokar, Shivakumar M, Shivani Chopra, Shivashankar Manjunatha, Shivi Mishra, Shoba Narayan, Shobi Jose, shobita asthana, Shravan Paralikar, Shrikant Badave, Shrikanth nayak, Shrutidev Mishra, Shubham Gautam, Shwetha Bharathi, Siddharth S, Sidharth Srinivasan, Siju Joseph, Sikha Hariharan, Simran Tuteja, Sivadas Chettur, Sivakumar AK, Sivakumar Ramasamy, Sivakumar S, Sivashankar Ramachandran, Siyad A Karim , Sneha Dharwadkar, Snehasis Sinha, Sohail Madan, Soham Sinha, Solomon Raj inbanathan, Soma Ateesh, Sonu Arora, Sourajit Ghosal, Souvik Das, S Prasanth Narayanan , Sravan Kumar Railla , Sreehari K Mohan, Sreejith Bharathan, Sreekumar Chirukandoth, Sreekumar E R, sreekumar k govindankutty, Sreelakshmi Subhash, Srikaanth Sekar, Srikanth Karan, SRINILA K T, SRINIVASAN VASAN, Srinivas DM, srinivas saladi, Sriram Reddy, Sri Sowmiya Murugesan, S S Cheema, SS prasanth, Stanzin Namgail, Steffin Babu, Subair M.P, Subbu Subramanya, Subhadeep Ghosh, Subhadra Devi, Subhadra Kondreddy, Subhajit Chaudhuri, Subhankar Chakraborty, Subhasmita Patro, Subhayan Chakraborty, Subhodip Mukherjee, Subin Sudheendran, Subramanian Sankar, subramania siva, Subramniam Venkatramani, Sudeshna Dey, sudhakaran kk, Sudheesh Mohan, Sudhir Garg, Sudhir Moorti, Sugan Saravanan, Suhel Quader, Sujata Talegaonkar, Sujith soori, Sumedh Jog, Sumesh PB, Sumin George, sumit prajapati, sunil kumar, Sunil Moteria, Surendhar Boobalan, Suresh Rana, Surya Prakash, Sushma YM, Sushmita Mukherjee , Susmitha Santosh, sutirtha lahiri, Swapnil Thatte, Swati Sidhu, Swetashree Purohit, SYAMILI MANOJ, Syed Mustahsen, Taksh Sangwan, Tamil Selvan A, Tanmay Jain, Tanvi DG, Tanweer Alam, Tanya Seshadri, Tapas Misra, Tarachand Wanvari, Taukeer Alam Lodha, Tejasvi S Acharya , Thanigai Velu, Thejas Js, TheNatureTrust (GroupAccount), The Pollachi Papyrus, Thorkild Michaelsen, Tom Allin, Tommy Pedersen, tony antony, Tripti Shukla, T R Shankar Raman, Trupti shah, ts prasanth, Tubin Babu, Tushar Abhyankar, ubais A, Ujwal Adiga, Ulhas Anand, Uma Gokavi, Umesh Mani, Umesh Vaghela, UNAIS valiyora, Unmesh Paranjape, Unnikrishnan Gopalakrishnan, vaisakh george, Vanangamudi K, Varsha Karumampoyil, Varun Kher, Vedang Saunt, Venkatesh Prasad, Venugopalan R, Venugopala Prabhu S, Vidhya Sundar, Vidhya Swaminathan, Vidya Raju, Vignesh Bhat, Vignesh .B.Sivan, Vijaya Lakshmi, Vijaykumar Krishnamurthy, Vijay Seetaram Raju P, Viji G, Vikas Madhav Nagarajan, Vikas Saini, Vikram Shenoy, Vilas Mahajan, Vinay Bhat, Vinay Das, Vinay Nadig, Vince Watkins, Vineeta Dixit, Vineeth Kartha, Vineeth Kumar, vinita sangwan, Vinoba Anand, vinodh Kambalathara, vin shutterbug, Vipul lunia, viral joshi, Viral Pankaj, vishnu B Onam, Vishnu Dev R S, Vishnu Hari, Vishnu Murali, Vishnupriyan Kartha, vishnu sankar, Vishnu Vinod, Viswanath Tk, Vivek Pandey, Vivek Puliyeri, vivek r, Vivek S, Vivek Singh, Vridhi R, vrinda lath, VV Robin, Wayanad atlas, Wayanad Atlas, Wilhelmina Witt, William Saunders, Yadhu Krishna, Yagnesh Desai, Yahyaharoon KP, Yajuvendra Upadhyaya, Yash Shukla , Yogesh Parashar, Yousaf olavilam
Are you doing your best to match the target for September (1 lists per day)? And do keep an eye on the yearlong challenges for 2017!