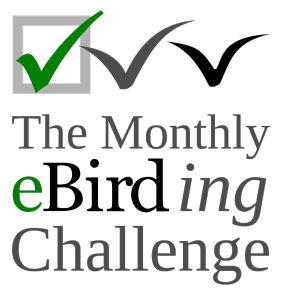 With the early migrants trickling in, there has been a slight increase in birding activity. Here is the breakup of eBirding in India in the month of August 2020 (with the previous month in brackets):
Number of birders: 1,810 (1,745)
Number of lists (all types): 17, 293 (16,892)
Number of observations: 2.7 lakh (2.6 lakh)
August challenge
The challenge for August was to upload at least 30 lists and 10 out of 30 lists should have at least 1 media. A total of 49 birders met the target. These are (excluding group accounts and those with no identifiable name):
Abdul Raheem Munderi, Ains Priestman, Ajay Sarvagnam, AM AMSA, Angeline Mano, Aravind P S, Arulvelan Thillainayagam, Deepak Gujar, dhanapal kondasamy, Dhruba Saikia, Hakimuddin F Saify, Harish Dobhal, Isha Lande, Jageshwer verma, Janardhan Uppada, JOSEPH MELKIS  RAJA, KARTHIKEYAN R, Karunamoorthy S, Kavungal Ravi, Lakshmikant Neve, Loukika Neve, Madhu Gupta, Manju Sinha, MAYANK NAMDEO, Mehala Kumar, Mittal Gala, Nitin Marathe, Prem swaroop Kolluru, Rahul Singh, Ramesh Shenai, Rishikesh Lande, Sahana M, Sajeev Krishnan, Sanjiv Khanna, Santharam V, Selvaganesh K, Shilpa Gadgil, Shivaprakash Adavanne, shyamkumar puravankara, Siddharth Biniwale, Sreekumar Chirukandoth, Steffin Babu, Subhadra Devi, Sundar Muruganandhan, VASEN SULI, Vidhya Swaminathan, Vijaya Lakshmi, Vivek Saggar, Vivek Sudhakaran,
Many congratulations to all of them!
From these 49 names, one was drawn using a computer-generated random number. This person is Shyamkumar Puravankara (eBird profile) who receives a copy of How to be a (Bad) Birdwatcher, by Simon Barnes, as a small gift in appreciation.
Are you birding towards September's Twenty20 challenge (at least 20 lists during the 1st half of the month and another 20  lists in the other half )? And of course, there are also the yearlong challenges for 2020!
Banner image: Common Hawk-Cuckoo by Dilip C Gupta/Macaulay Library from this checklist.