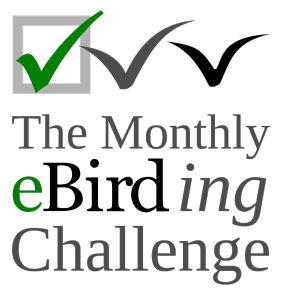 April is an interesting month for birding. Many remaining winter migrants are on their way back, and breeding activity is widespread among residents and summer visitors. Here is the breakup of eBirding in the country in April 2019 (with previous month in brackets):
Number of birders: 1,746 (2,227)
Number of lists (all types): 17,000 (24,000)
Number of observations: 3.00 lakh (4.33 lakh)
April challenge
The challenge for April was to upload at least 30 eligible lists (details at the link above). Of the 1,746 eBirders in this month, 107 met the target. These are (excluding group accounts):
AAKIB HUSSAIN
Adil Ali
ADIL NAFAR
Afthab Faisal k
Ains Priestman
Amal U S
AM AMSA
Andrew Spencer
Andy Walker
Angeline Mano
Ankit Vikrant
Aravind AM
Aravind Amirtharaj
Arjun R
Ashwin Viswanathan
Bhanu Sridharan
B.R. Ansil
Chirag Solanki
Chitra Shanker
Claudia Pinheiro
Deepti Krishnan
Dhananjai Mohan
Dhruba Saikia
Dipu Karuthedathu
Divin Venu
Elavarasan M
fermin jose
Ghani Singh
Gillian Wright
Glenn Giacinto
GOVIND GIRIJA
Hakimuddin F Saify
Hareesha AS
hari kumar
Harish Dobhal
Harshith JV
HARSHJEET BAL
Hemant Ware
Howard Laidlaw
Irshad Theba
Jageshwer verma
Janardhan Uppada
Jayadev Menon
Jishnu Narayanan
JOE M RAJA
KARTHIKEYAN R
Kshitija Gupta
Lakshmikant Neve
Lathika K K
Manju Sinha
manoj p g
Meghana Natesh
Mehala Kumar
Mohanan Choron
Narendran M.M
Panchapakesan Jeganathan
Peter Boesman
Prabhudatta Bal
Prachi Thatte
Praveen es
Praveen J
Premchand Reghuvaran
Pushpa Puliyeri
Rajarajan V
Rajesh Prasad
Rajesh Radhakrishnan
Ramakrishnan Kumaranallur
Raman Kumar
Ramesh Desai
Ramit Singal
Ramnarayan K
Regin Ross
Renju TR
Sahana M
Sajeev Krishnan
Sandhya Lenka
Sandip Das
Santharam V
Saurabh Sawant
Selvaganesh K
Sheena S
Shilpa Gadgil
Sreekumar Chirukandoth
Sreekumar E R
SRINILA MAHESH K T
Sriram Reddy
Steffin Babu
Subbu Subramanya
Subhadra Devi
subramania siva
S – V I S H N U S A N K A R
SYAMILI MANOJ
Taukeer Alam Lodha
Ted Wolff
vaazhaikumar kumar
vadivukkarasi A
VASEN SULI
Vidhya Swaminathan
Vidya Raju
Vijay Ramachandran
Vijay Rj
Vinay Das
Vinay K L
viral joshi
Vivek Puliyeri
Many congratulations to all of them!
Eligible checklists of all the people listed above were put into a pool and one list with an audio recording was drawn using a computer-generated random number. That list belongs to
Saurabh Sawant (see profile)
who receives a copy of A Bird's Egg: The Most Perfect Thing, by Tim Birkhead, as a small gift in appreciation.
Are you doing your best to match the target for May (30 checklists with breeding codes)? And there is also the set of yearlong challenges for 2019!
Banner image: Great Barbet by Saurabh Sawant/Macaulay Library from this checklist.