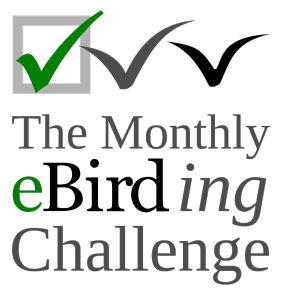 As the temperature rises in most parts of India, April tends to see a further drop in birding activity. Here is the breakup of birding in India in the month of April 2022 (with the previous month in brackets):
No. of birders: 3,339 (3,985)
Number of observations: 5.6 lakh (7.9 lakh)
Number of lists (all types): 33,406 (47,010)
Number of species: 1,059 (1,104)
Number of lists with media: 3,825 (4,667)
April Challenge:
The challenge for April was to upload 20 or more rated photos or audio recordings to your April 2022 checklists.
A total of 108 birders met the target. (These are excluding group accounts and those with no identifiable name):
Able Lawrence, Albin Jacob, Ambady Sasi, Anbu Damodaran, Angeline Mano M, Anish Bera, Arijit Banerjee, Arpan Saha, Arpit Bansal, Arulvelan Thillainayagam, Arun Prabhu, Ashok Agarwal, Bharatendra Singh Parihar, Bijoy Venugopal, Chandan Dalawat, Chandrika Khirani, Charles Thomas, Chitra Shanker, Cyril Duran, Dean LaTray, Debashis Chowdhury, Deepak Gujar, Dhruba Saikia, Dipankar Dev, Doug Gochfeld, Dr Mohammed Umer Sharieff, Francis D'Souza, Gaja mohanraj, George Kuriakose Basil, Girish Chhatpar, Girish Chonkar, H Nambiar, Hardik Dayal, Hemanya Radadia, Hiren Khambhayta, Ikshan Ganpathi, Jörg Hanoldt, Janardhan Uppada, Jeff Harding, John Longhenry, Karan Matalia, Karthik Thrikkadeeri, Kavi Nanda, Krishnamoorthy Muthirulan, Kusumita Medhekar, Lakshmikant Neve, Manaswini Ghosal, Maneesh Rajvanshi, mathew thekkethala, Mohan Asampalli, Munna Mandalapu, Nishant Bhagwat, Nitin Chandra, Padma Gyalpo, Peter Kaestner, Pradnyavant Mane, Praveen Bennur, Praveen Chavan, Prem swaroop Kolluru, Priyam & Atul, Raghavendra Pai, Rahul Singh, Rahul Pereira, Rajesh Radhakrishnan, Rajkumar Das, Raju Kasambe, Ramesh Desai, Ramesh Shenai, Ranjeet Singh, Sadashiv Pujari, Sahana M, Samarth Shadakshari, Samim Akhter, Sandeep Biswas, Sanjiv Khanna, Santhi K, Sarabjeet Kaur, Savithri Singh, Shantanu Majumdar, Sharad Apte, Shashikiran Ganesh, Shekar Vishvanath, Shilpa Gadgil, Shreyas Punacha, shyamkumar puravankara, Sitendu Goswami, Siva T, Sreekumar Chirukandoth, Steffin Babu, Subhadra Devi, Sudip Simha, Sujith S, sujith vs, Suren Akkaraju, Swapan Bhattacharjee, SWARUP SAHA, Tushar Agarwal, Umesh Sharma, Utsav Biswas, V Sitaram, Venus Joshi, Vidhya Swaminathan, Vijaya Lakshmi, Vineeta Dixit, Vivek Saggar, Vivek Sudhakaran, Vyomkesh Buch, Yogesh More.
Many congratulations to all of them!
From these 108 names, one was drawn using a computer-generated random number. This person is Suren Akkaraju who receives a copy of Bird Sense: What it's like to be a bird, by Tim Birkhead, as a small gift in appreciation. as a small gift in appreciation.
Are you birding towards the May 2022 eBird challenge–aggregating at least 35 eligible* checklists throughout the month? See here to know how the aggregation of lists should be.
And of course, there are also the yearlong challenges for 2022! A list of challenges at the global level can be seen here.
---
Header Image: Nilgiri Pipit Anthus nilghiriensis ©Renuka Vijayaraghavan/ Macaulay Library